New studies show that life expectancy in the United States continues to climb, but not as fast as in other industrialized nations. A look at recently released life expectancy by county data shows that in the 2012 elections:


Those in counties with a higher life expectancy were more likely to have voted for President Obama.
The President's support among Whites with low life expectancy was very low.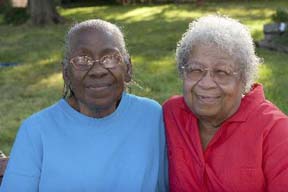 Females – Highest life expectancy (years on left)
85.0- Marin County, California – 74% Obama – (3% Black)
84.9 -Montgomery County, Maryland – 68% Obama – (17% Black)
84.6- Collier County, Florida – 64% Romney - (7% Black)
84.5-Santa Clara County, California – 70% Obama – (3% Black)
84.5- Fairfax County, VA – 59% Obama – (9% Black)
84.4- San Francisco County, CA - 83% Obama – (6% Black)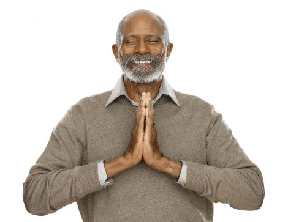 Males – Highest life expectancy (years on left)
81.7-Fairfax County, Virginia – 59% Obama – (9% Black)
81.7-Gunnison County, Colorado - 58% Obama - (.4% Black)
81.7-Pitkin County, Colorado - 68% Obama - (.7% Black)
81.6-Montgomery County, MD - 68% Obama – (17 % Black)
81.4-Marin County, California - 74% Obama – (3% Black)
81.4-Douglass County, Colorado - 62% Romney - (1% Black)



Females – Lowest life expectancy (years on left)
72.7-Perry County, Kentucky – 79% Romney – (8% Black)
72.9-McDowell County, Kentucky – 64% Romney – (10% Black)
73.4-Tunica County, Mississippi – 79% Obama – (74% Black)
73.4-Quitman County, Mississippi – 71% Obama – (70% Black)
73.7-Petersburg, Virginia - 90% Obama - (79% Black)
73.9-Sunflower County, Mississippi – 73% Obama - (73% Black)


Male - Lowest life expectancy (years on left)
63.9-McDowell County, West Virginia - 64% Romney – (10% Black)
65.0-Bolivar County, Mississippi - 69% Obama – (64% Black)
66.5-Perry County, Kentucky - 79% Romney – (1.5 % Black)
66.6-Floyd County, Kentucky - 66% Romney - (0.7% Black)
66.7-Tunica County, Mississippi - 79% Obama – (74% Black)
66.7-Quitman County, Mississippi -71% Obama – (70% Black)