Election 2012

A Return to the 1950s?


.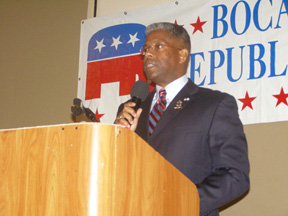 When asked by a constituent at a town hall, "What percentage of the American legislature do you think are card-carrying Marxists?" "That's a fair question," U.S. Rep. Allen West (R-FL) replied. "I believe there's about 78 to 81 members of the Democratic Party that are members of the Communist Party."


.


Graphical View of the White House's Critique of the Republican Budget Proposal


.


Americans got an extra day to pay their taxes and DC government workers got a day off--as the nation's capital celebrated Emancipation Day.


The holiday celebrates the freedom of 3,100 Africans held as enslaved persons in Washington, D.C. and the festivities included a parade down America's Avenue, Pennsylvania Avenue. During the parade, the master of ceremonies noted that this was the 150th anniversary of Lincoln's DC proclamation and that it is taking place during the administration of the nation's first Black president, the opening of the King Memorial on the National Mall and the groundbreaking of the new African-American Museum, also on the National Mall.


According to councilperson Vincent Orange, whose legislation made the day a local holiday, the Federal government paid slaveholders about $300 per African in 1862 ($6,473.02 in 2010 dollars).

Joint Center to Honor
Atlanta's Mayor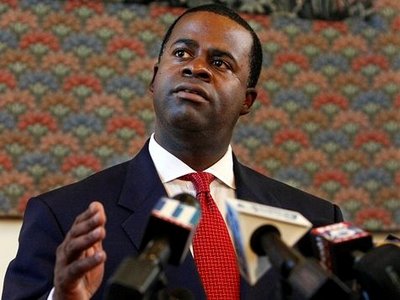 Atlanta Mayor Kasim Reed, who has gained national attention for his innovative approaches to governing during a challenging economy, will receive the Joint Center for Political and Economic Studies' 2012 Louis E. Martin Great American Award at the organization's Annual Gala Dinner on Tuesday, May 1, at the Mandarin Oriental in Washington, DC.


Reed first came to national attention more than 20 years ago when, as an undergraduate member of Howard University's Board of Trustees, he created a fundraising program that has since contributed more than $10 million to the school's endowment. He was appointed as the University's youngest General Trustee in June 2002 and remains a member of that body for the historically Black university.



Marley Opens in Theaters
(documentary on Bob Marley)


Fri, Apr 20, $


The Art Of Poncho
The Raleigh Building
1100 Wicomico Street, Studio 316
Baltimore, MD
Sat, Apr 21- Sun, Apr 22,1p -6p, $



Harlem Book Fair – Newark
MLK Jr. Blvd – Warren St to Central Ave.
Newark, NJ
Fri, Apr 27–Sat, Apr 28, free


2012 East of the River JazzFest
Washington, D.C.
Starts Fri, Jun 1
Free - $15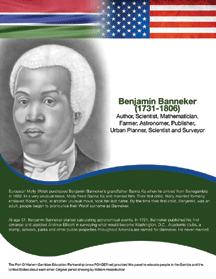 Africans in Early America


Gambia National Library


Banjul, The Gambia