Feature


Publisher's Note: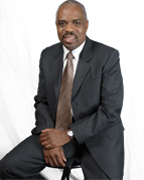 America has benefited from the ingenuity brought by immigrants. And most American ethnic groups have been able to enrich themselves with new arrivals from their mother lands.

Kimma Wreh, owner of TeKay Designs in Houston, Texas, is a newly arrived African-American whose ingenuity is enriching Black America. The Liberian native came to the United States in1988 as a student with only $100.00. After graduating from Howard University, the business graduate started her company in 1996 before earning a MBA from LeTourneau University. Today, she is replenishing African-American culture with bridal fashions that honor the tradition of our ancestors.



Kimma Wreh's Thoughts: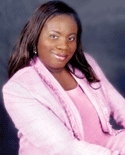 There are different variations of ethnic designs. The traditional African consumer whom I've experienced in Ghana and Liberia prefer the buba, a loose fitted blouse, and the lappa, a wraparound skirt. Consumers in the United States tend to prefer a westernized fit, with an ethnic finish. They like to see some cultural aspects added to their westernized garments such as embroidery, fabric, beads, cowrie shells and symbols which are reminiscent of our heritage.

Many of my bridal customers want something more colorful than the traditional white gown. Color has symbolic value. For example, gold is for wealth, red is for the strong bloodlines, green is for the land and good health. However, cultural pride has intrinsic value that you cannot price.


After 15 years of being a print publication, we are going completely green. Get more fashion news at PortOfHarlem.Net and sign-up for Snippets, our online newsletter.