The latest CNN poll indicates that Obama is the only presidential candidate with a personal popularity rating over 50%, with 56% of the public having a favorable view of Obama as a person and 42% seeing him in an unfavorable light.



By contrast, nearly half questioned have an unfavorable view of Romney, compared to only 37% with a favorable view. Santo rum's unfavorables outweigh his favorable rating by a 42%-35% margin.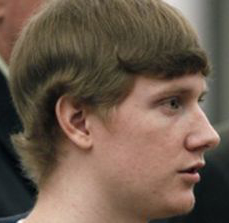 Deryl Dedmon, 19, received two life sentences for the June 26 death of James Craig Anderson in Mississippi. Dedmon admitted that he and a group of other White teens were partying when he suggested they find a Black man to harass (or terrorize). They found Anderson, beat him, and ran over him.


pictured right: James Anderson


New Tales from The Gambia
By Wayne A. Young

Gambian Toubab Bumsters



"Toubab" in Wolof ("Toubabo" in Mandinka) means White or stranger. "Bumsters" is the term for bums who loiter. "Gambian Toubab Bumsters" is a term Gambians use to describe Europeans who come to live in The Gambia and sit around the local eateries, bars, swimming pools, and beaches much like some seniors in America do at their local McDonalds restaurant in the United States.



Obama Street Remains


The 2008 jubilations are over, but Obama Street, Obama Rice, Obama Restaurant, and Obama bumper stickers remain. At the three-story bookstore, Timbooktu, you will find a picture of the Obama's with the Queen of England and an Obama 2012 window placard in the center of the first floor.


Port Of Harlem Opens
West Africans in Early America
in Banjul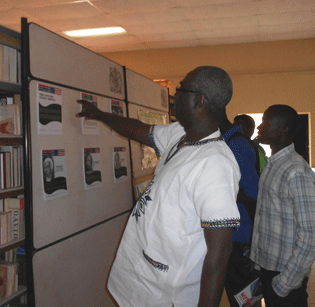 Photo (left): Abdou Mbye, Director General of the Gambia National Library Authority, proudly explains to young Gambian how our ancestors contributed to the building of America. The Port Of Harlem Gambian Education Partnership will make the exhibition available on-line in the next Snippets. (below) the exhibition.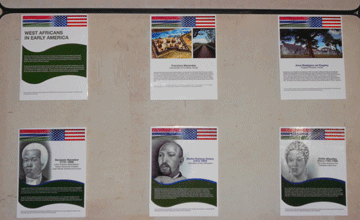 Is Ibrahim Mad at Obama over Gaddafi?


As I sat in my barber's chair, Ibrahim, my barber, proudly lifted up his certificate to show me the picture underneath of President Obama sitting in a barber's chair-- that I had given him in 2009.

However, he did not have anything to say when I asked why he completely covered up Obama's picture with his certificate while writing the death date of Muammar Gaddafi on a picture of the former slain Libyan leader. (For many Africans at home and abroad, Gaddafi was a pan-African hero.)


Fashionista – Gambian Style


Bineta Senghorae (left) and Yvette Manneh (right) demonstrate some high western, urban styling for our camera.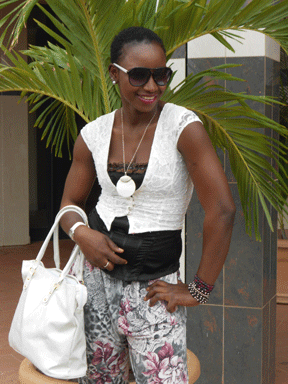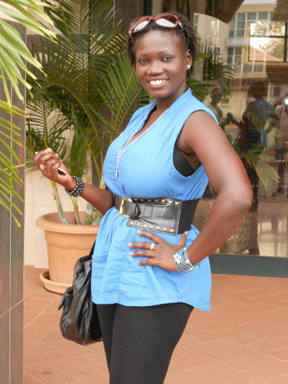 Kerry Washington
stars in Scandal
New ABC Series written by
Shonda Rhimes


ABC-TV Thursday 10/9c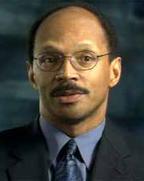 Their Valor Purchased Liberty for All: The District of Columbia's Black Civil War Regiment


By C.R.Gibbs


Woodridge Public Library
18th & Rhode Island Ave NE
Washington, D.C., free
This Presentation Is Part of the District of Columbia's Official 150th Emancipation Day Anniversary Lecture Series
Wed, Apr 11, 7p

Emancipation Parade and Street Festival


Freedom Plaza
Pennsylvania Avenue NW


Washington, D.C.


Mon, Apr 16, 11a-2p, free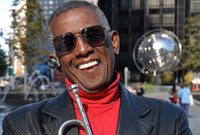 Music at St. Mary's with The Harlem Chamber Players
St. Mary's Episcopal Church 521 W 126th St.
(Btwn Broadway and Amsterdam)
New York, NY
Sun, Apr 29, 3p

Easter (Western)
Sun, Apr 8


Fasika (Ethiopian Easter)
Sun April 15

Slavery at Jefferson's Monticello: Paradox of Liberty National Museum of African American History and Culture
Washington, D.C.
Through Sun, Oct 14, free

Africans in Early America


Gambia National Library


Banjul, The Gambia


Indefinite, free