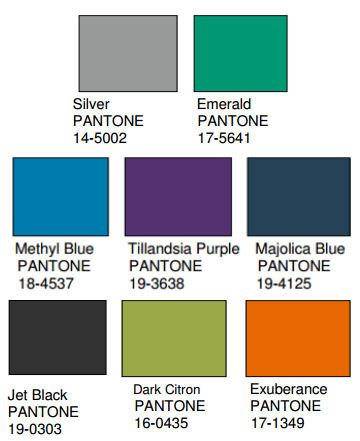 If you are looking for help with selecting the next paint color for your room, take a look at the color trends presented by Pantone for 2014. Every year, Pantone, the leading authority on color trends in the U.S., provides a home color design forecast for the coming year at the International Home and Housewares Show in Chicago. This year's forecast is called Style and Substance and provides one the best interior color palettes that I have seen in a very long time.


The first color palette is called Techno Color (left). Not surprisingly, this palette is greatly influenced by technological advances in the United States. These vibrant and deep hues like Silver and Emerald are blended and show well on surfaces such as countertops, flooring, and hardware.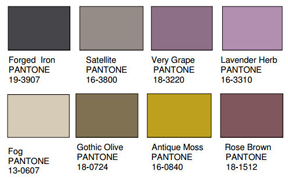 The next palette is called Physicality (right). This inspiration is about introspection and calmness. So, this palate is dominated by shades of Lavender Herb, Fog Gray, and Rose Brown. However, there is a counterbalance of hues that express power and energy with the stronger, more aggressive solid colors of Forged Iron and Satellite. These colors are great to express on accent walls, backsplash tiles in your kitchen, or light fixture finishes.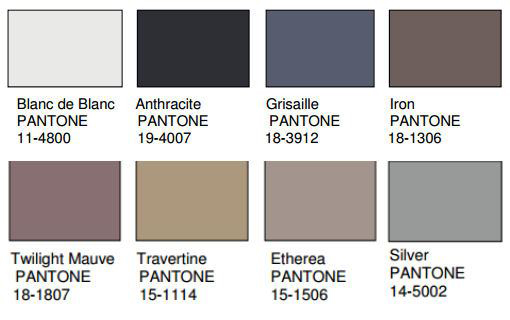 Shape, form, and proportion are expressed by the palette Sculpted Simplicity (above). Elegance is harmonized through sophisticated color tones harmonized with nuanced, yet distinctive undertones.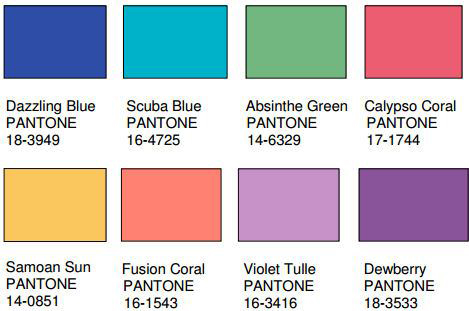 As humans, we have a great need to be balanced by nature; in particular, water, one of the five elements of Feng Shui. Therefore, the palette Fluidity (above) is dominated by what designers call cool water inspired tones such as Dazzling Blue and Absimthe Green.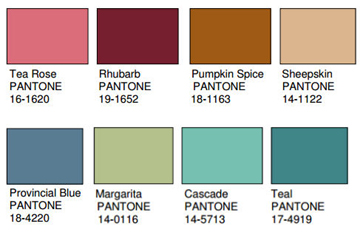 Our homes should reflect our past and our present. This is what the palette Collage (above) is about. These make great colors for bedding, window treatments, and upholstery.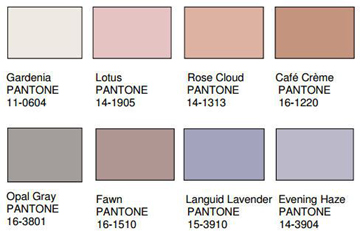 The palette Intimacy (above) provides a reflection of our tastes to increase closer relationships with our home environments and ourselves. This palette is about the combinations of warm, cool, and neutral tones.


The high drama of the fashion industry is reflected in the Moda palette (above). Tastefully finessed color combinations bring the theatrical alive with wonderful whimsical appeal.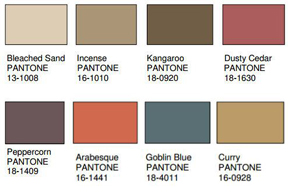 From runways to board rooms, our country is rich in diverse cultures and backgrounds. The Tribal Threads palette (above) reflects our inter weaving of diversity through personal expression. I love the colors on this palette for throw pillows and wall treatments.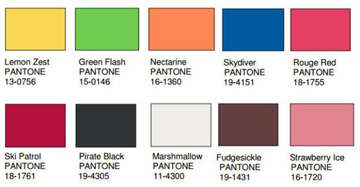 The last color palette is called Eccentricities (right). This is the most artful of all of the color combinations that reflect our ever-changing arts and pop culture and are original color combinations.

Be creative, use these palettes in combination on your walls and floors and when making or selecting drapery and furniture. Consider splashes of the trendy colors on interior details that you can change quickly like throw pillows on a sofa or bed or an area rug.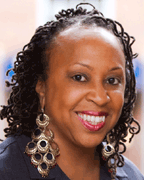 Coming in November

Decorating for the Holidays
with Sherry Ways
A Port Of Harlem Event
Alexandria Black History Museum
902 Wythe Street
3 blocks from Braddock Rd Metro
Free street parking
Alexandria, VA
Sat, Nov 9, 11p-1p, free