The Other Side - Voices of the Incarcerated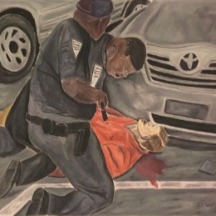 Sep 22 – Oct 05, 2022
Artist Carlos Walker: In Real Time



Artist Carlos Walker's unique perspective has its inception birthed in prison following an incident between an African American correctional officer (C0) and a White inmate. "I want them (White people) to see what it's like to be on the receiving end," says Walker, who has been a productive returned citizen for more than three years.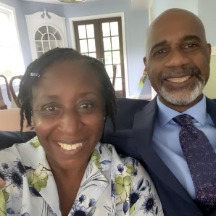 Jul 28 – Aug 10, 2022
My First Thirty Days Out of Prison





Though I was absent for over three decades, it felt so natural being with them emotionally and mentally; it was as if I had never left home. I listened to family members engage in frivolous and at times ridiculous arguments. All I could do is take it all in with a slight smile and thank God I'm finally home..
Jan 17 – Feb 09, 2022
After 32 Years, I am Leaving the Dregs of Prison Life





After nearly 32 years of incarceration, the Maryland Parole Board unanimously recommended that Governor Larry Hogan parole me. With the recommendation, the governor had three options: grant, deny, or be inactive. On December 20, 2021, I was formally notified by the parole board that my parole was official.

April 22 – May 05, 2021
Illinois and Maryland Achieve Firsts in Justice System Reform



This year has started with Illinois and Maryland passing historic laws that many believe will help purify the historically tainted American justice system. Also, see a link to the Congressional Black Caucus' Fact Sheet: George Floyd Justice in Policing Act Of 2020.