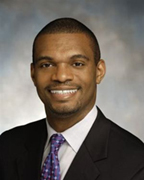 2015 is here and now is the time to get your finances in order. I know you might be thinking "I've tried and I always seem to fall back into the same financial situation." Let's forget about the past and look to the future. Having good money management skills is a must in today's world. Here are five steps to taking control of your finances.
1.
The first step in getting your finances in order is to establish goals.
With a new year come new dreams and ambitions. We all have things we want and need to accomplish in 2015, and establishing goals will help make your dreams a reality. Let's say you want a new house, a new car, to pay off some bills, or to retire in the near future. If you don't plan for these goals, the likelihood of them happening is slim to none.
---
The average US household credit card debt stands at approximately $6,802.



---
2. Once you have established your goals,
the second step is to establish a budget
. This can be
frightening for some people, but I want to let you know that there is nothing in which to be afraid. Having goals are nice, but goals are hard to accomplish unless you have a plan to achieve them (your budget is your plan).
One of the best ways to develop a truly accurate budget is to track and record all of your expenses for 30 days.
Track everything from your mortgage or rent payment to your daily cup of coffee. The point of this is to make you get an honest assessment of what you are spending your money on so you can see if your money can be spent differently.
Once you have successfully tracked your expenses, record all of your income. This includes your salary from your job, rental property income, investment income, alimony, etc. If your income exceeds your expenses, you are ready for the next step. If your expenses are more than your income, then it's time to look at some ways to reduce your expenses such as taking lunch to work instead of buying lunch. You will be surprised how little steps like this can reduce your monthly expenses.
3. Now that you have established your financial goals and a budget,
the third step is to develop a plan to pay down your debt
. According to
marketwatch.com
,
the average US household credit card debt stands at approximately $6,802
. Reducing such debt can free up money that you can use toward your goals. If you have multiple credit cards with balances, consider paying off the one with the smallest balance first. Then take the money used to pay off that credit card and apply it to the card with the next highest balance.
4. Now that you have established your goals, established a budget, and paid down your debt, you are probably thinking "what's next?".
Well, it's time to take all of the extra money you have from sticking to your budget and paying off your credit card debt to start a systematic savings plan or increase the amount of money you are saving
. The easiest way to start a systematic savings plan is to have the money deducted directly from your pay check or deducted from your checking account. As a general rule of thumb, you should plan to save at least 10% of your income. Part of the savings should go into an emergency fund that should eventually have 3-6 months of your monthly expenses saved in it.
Your money should be kept in a checking account, savings account, or money market account. These funds should be easily available so you can be assess them with ease and you can access them with no penalties when you have an emergency. If you are looking to save for retirement, you can invest the other part of the funds in your employer sponsored retirement account such as a 401k, 403b, or a thrift savings plan. If your employer does not offer a retirement plan, you can set up an IRA account or some other savings account outside of your employer.
5. Lastly, don't be afraid to ask for help. No one expects you to be a financial expert or to do this on your own.
If you do not have a financial advisor, you should consider hiring one
. If you are asking yourself "where do I find a financial advisor?" here are a couple of suggestions: Ask your family, friends, and coworkers who their advisor is or if they know of an advisor they can recommend to you. You can also search online for an advisor close to you at
www.cfp.net
or at
www.fpanet.org
. Remember, whatever you have planned for 2015 you can accomplish it. It might not happen today, but with some non-frightening, hard work and patience it will happen.
Nicolas T. Abrams, CFP ®, Investment Advisor Representative. Securities and investments advisory services offered solely through Ameritas Investment Corp. (AIC). Member FINRA/SIPC. AIC and AJW Financial Partners, LLC are not affiliated. Additional products and services may be available through Nicolas T. Abrams, CFP® or AJW Financial Partners, LLC that are not offered through AIC.