OVERVIEW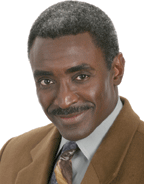 The Ebola virus is currently classified into five separate species: Zaire ebolavirus (responsible for the current outbreak), Sudan ebolavirus, Tai Forest (Ivory Coast) ebolavirus, Reston ebolavirus, and Bundibugyo ebolavirus. The Zaire ebolavirus has been reported to have a mortality rate as high as 89%.


However, The World Health Organization reported that as of October 8, more than 8,400 peoople had been infected from the virus and of those infected about 50% had died.


The natural reservoir of Ebola has not been identified and the manner in which the virus appears in a human at the beginning of an outbreak is unknown. However; researchers believe that the first patient became infected through contact with an infected animal.


TRANSMISSION


Ebola is spread by direct contact through broken skin or mucus membranes (such as the mouth, eyes, or nose) with the blood or bodily fluids of a person sick with Ebola. Bodily fluids include urine, saliva, sweat, feces, vomit, breast milk, semen, and vaginal fluids. The virus can also be spread through objects like needles and syringes that have been contaminated with the virus. The virus can be spread via infected animals.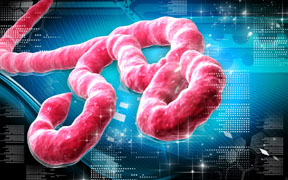 The virus CANNOT be spread via the air, water, or in general by food (unless the food is an animal infected with the virus). There is no evidence that mosquitoes or other insects can transmit Ebola. Only mammals (such as humans, bats, monkeys, and apes) have the ability to become infected with and then transmit the Ebola virus.


Healthcare providers caring for Ebola patients and family and friends in close contact with Ebola patients are at the highest risk of getting sick because of exposure to the bodily fluids of the sick patient.


CLINICAL COURSE


The incubation period (how long the virus is in your body before symptoms develop) is typically 3-8 days but may be as long as 19-21 days. The onset of symptoms is sudden: Severe headache (50-74% of the time), joint and muscle aches (50%-79%), fever with or without chills (95%), loss of appetite (45%), and weakness (85%-95%). These symptoms occur early in the disease.


Abdominal pain (65%), nausea and vomiting (68%-73%), and diarrhea (85%) soon follow. Pink eye (conjunctivitis), difficult or painful swallowing as well as bleeding from the intestinal tract may occur. Bleeding at the sites of intravenous lines (refers to blood leaking around any catheter placed into your veins
to deliver you extra fluids) may also occur (40%-50%). Rapid breathing (typically a sign of impending death), low blood pressure, and absence of urination are all late signs of the disease.


DIAGNOSIS


Studies for isolating the virus include tissue culture (only to be performed in one of a few high-containment laboratories throughout the world). Reverse transcriptase polymerase chain reaction (RT-PCR) assay may be also performed. Serologic testing is available. Immunochemical testing of the skin of the deceased is also available as well as electron microscopy.


MANAGEMENT


In general, support therapy with attention to keeping the patient hydrated and comfortable is necessary. Therapy is administered with strict attention to barrier (to include use of masks, gowns, and gloves) isolation (such as placement in a private room) against all bodily fluids.


ZMapp is an experimental tobacco based biologic drug that was given to two American missionaries evacuated from Liberia (to Atlanta's Emory University Hospital) after becoming infected with the Ebola virus. Both patients were able to leave the hospital no longer infectious. The drug was developed by a San Diego based biotech company called Mapp Pharmaceuticals. The Department of Human Health Services (DHHS) has given Mapp $24.9 million over an 18 month contract with an option to provide a total of up to $42.3 million.


Doctors believe that if you survive Ebola that you are likely immune to future infections.


HOW DO I PROTECT MYSELF


If you must travel to an area affected by the 2014 outbreak, protect yourself by doing the following:


Wash your hands frequently or use an alcohol based hand sanitizer
Avoid contact with blood and bodily fluids of anyone but particularly anyone obviously ill
Do not handle items that may have come in contact with infected bodily fluids
Do not touch the body of someone who has died from Ebola
Do not touch or eat bats or non human primates (monkeys) or come in contact with their bodily fluids
Avoid hospitals where Ebola patients are being treated
Seek medical attention immediately if you develop a fever (temperature greater than 101.5 degrees F or 38.6 degrees C) or a headache, muscle aches, diarrhea, vomiting, stomach pain or unexpected bruising or bleeding