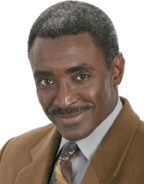 "The message is simple: Most supplements do not prevent chronic disease or death, their use is not justified, and they should be avoided," concluded the authors of an editorial summarizing new research on the use of multi-vitamins. The authors continued to advise that "health care professionals should counsel their patients to eat a healthy, well-balanced diet that is rich in nutrients."
Vitamins are essential in small amounts for maintaining the normal workings of the body. The body cannot make vitamins (with the exception of Vitamin D) and so they must be ingested as part of a healthy diet.
Measurement of serum levels of several vitamins is widely available. Fueled by popular belief in the importance of vitamins and by commercial interests,
testing is being promoted to screen for unrecognized deficiency and to tailor supplements to individual needs. Again, this practice is unwarranted in most individuals for two main reasons:
There is inadequate information about the optimum blood levels of vitamins making it difficult to interpret subtle deficiency states.
There is a lack of evidence that vitamin supplements prevent disease in many healthy adults with low blood levels of vitamins apart from those with specific dietary or medical conditions.
With the above in mind, let's look at specific vitamins and answer the question as to whether or not to supplement.
Folic Acid:
Folate is the natural form of the vitamin found in food and is present in green leafy vegetables, fruits, cereals, grains, nuts, and meats. The only well-established benefit of folic acid supplementation is the prevention of nervous system defects in the unborn baby. Bottom line, if you are not pregnant than folic acid supplementation is not recommended.
Vitamin A:
An antioxidant, vitamin A consists of retinol and the carotenoids such as B-carotene. Retinol is only found in animal products and supplements while the carotenoids that can be converted into Vitamin A are found in fruits and vegetables. Most diets in developed countries contain adequate amounts of retinol and carotenoids. Vegetarians including vegans do not need to take Vitamin A supplements. In general, if the diet contains adequate vitamin A then supplementation is not recommended.
Vitamin C:
Vitamin C is commonly found in citric fruits and many types of vegetables. Vitamin C may have a minor role in preventing the common cold specifically for persons involved in high-intensity physical activity in extreme cold climates. Contrary to some popular discourses, evidence does not support the use of vitamin C supplementation for the prevention of cancer or cardiovascular disease. Vitamin C supplements may increase the risk of kidney stones. In healthy individuals with an adequate diet (other than for those engaging in high-intensity physical activity in cold climates) Vitamin C supplementation is not recommended.
Vitamin E:
Vitamin E is a family of related chemicals. These compounds are commonly found in sunflowers, wheat germ oil, corn, and nuts. Contrary to some public discussion, current evidence does not support a role of vitamin E supplementation in the prevention or treatment of cancers, cardiovascular disease, dementia, and infection. High dose Vitamin E may increase mortality from any cause. In general, for healthy individuals with a balanced diet (unless there are specific indications) Vitamin E supplementation is not recommended.
Vitamin B 12:
Vitamin B 12 is found in liver, milk, fish, and meat. Suboptimal vitamin B12 is most commonly caused by poor absorption and inadequate intake. Severe vitamin B 12 deficiency causes neurologic diseases (dementia) and anemia. Measuring vitamin B 12 levels may be indicated in individuals at increased risk for poor vitamin B 12 intake, including vegans, alcoholics, and people with little dietary variation. There is no high quality evidence that supplemental vitamin B 12 is beneficial in healthy people eating a balanced diet.
Popping a vitamin may well be a thing of the past for healthy individuals consuming a well-balanced diet.