Entertainment


Lamman Rucker - A Gent in Hollywood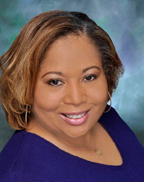 Like many others, my eyes are glued to the screen when Lamman Rucker appears on screen as Sheriff Troy in the Tyler Perry films Why Did I Get Married? and Why Did I Get Married, Too? As so many have wished, I finally got to have a personal conversation, albeit via telephone, with the Pittsburgh native and learned that the talented actor is more than his latest performance. He is not only an actor with star power looks, but he is an activist, entrepreneur and educator as well.



While Rucker would love to sizzle in another Married sequel, he is cautious about its timing. "I hope there will be a sequel, but that needs to be some time from now. We kind of need to let the demand build for that," he says.

In the meantime, Rucker is busy with the television comedy Tyler Perry's Meet the Browns, in which he plays Dr. Will Brown. He also co-stars in The Bachelor Party (at press time, it was scheduled for a late 2011 release) and had a recent guest appearance on Single Ladies. "Different doors open all the time, so I just keep myself available, ready to rock and to kick the door in when it cracks open," he says about the chance of our seeing him on other shows.


In 2012, we will see Rucker in Russ Parr's film, The Under Shepherd, where he will play an ambitious young minister who experiences conflict when he aspires to move up in the church.
Rucker also has a Paul Robeson project under development. Rucker was only four when the bass-baritone singer, recording artist, athlete and actor who became noted for his political activism in the civil rights movement died. However, he believes that Robeson's life and achievements are highly underrated. He is "an idol of mine, somebody whose life and legacy I have [kind of] modeled myself after. His life deserves to be shared and shown the proper respect and acknowledgment," compliments the former college basketball player and holder of a Master of Science degree in Education.

Though Rucker is sexy, his social consciousness is intact. In 2007, Rucker co-founded the Black Gents of Hollywood, an African-American male ensemble theater company. Their focus is community empowerment through the arts and the projection of positive Black male images.

The group produces original works using "theater as their tool for positive change," he explains. The Gents' sophomore production Black Angels Over Tuskegee, an award-winning play about the Tuskegee Airmen, is in its second year off-Broadway and it will go on tour later this year before heading to Broadway. The Black Gents are working on several projects including one that pays homage to the Negro Basketball League, which included teams like the New York Renaissance founded in Harlem in 1923.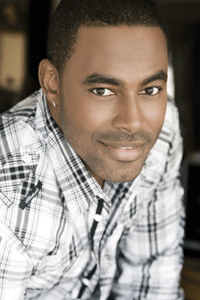 Like Robeson, Rucker is determined to be more than a talented entertainer. When it came time for us to talk politics, Lamman was not reticent. "I hope Obama continues to stay in favor, he and his family. I just think he deserves a little bit more time to move this country in a good direction," he says. Though Rucker says he and the President do not see eye to eye on everything, he concluded that the President has had a hard row to hoe. "All you can do is really trust that he is doing the best he can with what he has, with what he knows and stand behind him," he continues.

As an entrepreneur, Rucker co-owns the body care line forplai (pronounced for PLAY) by Lamman Rucker. The line includes a bath and body care line for women, men and couples.

However, helping young people reach their potential is one of the most important activities in Rucker's life. He believes that we have to meet our children halfway and support them. "Probably the thing I am proudest of are the moments when they (the children) ask certain questions, and you are like, oh, it sounds like so and so has an interest in this, or an affinity for that, or potential. And then you say to yourself, let me do my duty as an adult and do what I can to facilitate and bridge the gap," explains Rucker, who mentors a young lady in Los Angeles. He continues, "that is what I believe our responsibility is as the adult on the planet."

Though born in Pittsburgh, Rucker grew up in Washington, D.C. and graduated from the famed Duke Ellington High School of the Arts. During our conversation, I discovered that family is also essential to his life, even in business. "My mom, my dad, my sister, my nieces and nephews - we put everybody to work!"

According to Rucker, his mom is a theater diva and though she lacks an official title, Rucker added, "pretty soon we might just have to make her an Associate Producer." His dad is a highly regarded historian and ethno-musicologist who also influences his work, while his sister often acts as his executive assistant.



Rucker is not only one of the people to watch in 2012; the activist, entrepreneur and educator is someone to whom we should listen.


After 15 years of being a print publication, we are going completely green. Read this and Abram's' future celebrity interviews (that we send via e-mail to you) or on Abram's page at PortOfHarlem.Net. Encourage your friends to get Snippets directly by signing up for Snippets today!