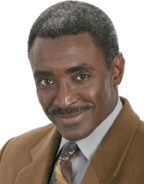 True or False, the answers with an explanation are below.


A male cannot contract a sexually transmitted infection by receiving unprotected oral sex.
Human Papilloma Virus (HPV) is not associated with oral cancers.
A woman of child bearing age may become sterile as the result of a sexually transmitted infection.
A woman married for more 10 years should never be offered an HIV test.
The Tuskegee syphilis experiment involved rural African American men who received appropriate therapy for syphilis.
Herpes is transmitted by skin to skin contact.
HIV cannot be transmitted by breast milk.
Hepatitis A can be transmitted by oral-anal sexual contact.
Hepatitis C is a disease of injection drug users who share needles and cannot be transmitted during a sexual act.
Anal cancer is associated with Human Papilloma Virus (HPV).



Answers and Explanations


False

. Men may contract several sexually transmitted infections by receiving unprotected oral sex including gonorrhea, chlamydia, syphilis, herpes, and human papilloma virus. HIV is unlikely unless the skin of the penis has been broken and comes in contact with bodily fluids that transmit HIV (blood, semen, pre-cum, vaginal fluids, and breast milk).

False

. Human Papilloma Virus (HPV) is associated with up to 60% of oral cancers. This type of cancer is increasing in the US especially of the tonsil and tongue base.

True

. Unrecognized and untreated gonorrhea and/or chlamydia of the cervix may result in infection of the uterus (womb) and fallopian tubes (tubes that carry the eggs from the ovaries to the uterus). This is called Pelvic Inflammatory Disease (PID). Each year up to 750,000 American women experience acute PID and 10-15% may become sterile as a result of the damage to the female reproductive organs.

False

. The CDC in 2006 wrote guidelines that persons 13-64 should be offered an HIV test regardless of risk. Tests offered after the first one may be based on risk assessment.

False

. An atrocity in medical ethics, the Tuskegee syphilis experiment was conducted from 1932 to 1972. The experiment was designed to study the natural history of untreated syphilis in rural African American men. The men were made to believe they were receiving free health care from the US government. Although by 1947 penicillin had become the standard of care for the treatment of syphilis, it was not offered to the participants in the trial.

True

. Herpes is transmitted by skin to skin contact. Condoms do not necessarily protect one against infection.

False.

Breast milk is one of the fluids of HIV transmission. The others are blood, semen, vaginal fluids, and pre-cum.

True.

Hepatitis A is transmitted by an fecal-oral route, thus those food handlers who have acute hepatitis A and do not wash their hands after use of the restroom may inadvertently cause an outbreak of Hepatitis A at the establishment of which they are working.

False

. Hepatitis C is typically transmitted by blood to blood contact. Thought to have low sexual transmission rates - - rates increase when one is HIV positive. Bloody sexual acts such as sharing sexual toys will also enhance infection.

True

. Approximately 93% of anal cancers are thought to be associated with HPV.




Note:

Hodge recently received the Us Helping Us' Founders Award