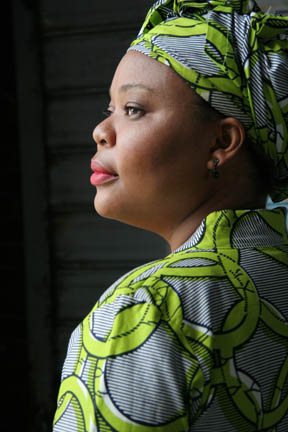 The five-hour series, Women, War & Peace, which spotlights the stories of women in conflict zones in Bosnia, Afghanistan, Colombia and Liberia premieres Tuesday, October 11 at 10p on PBS. Two episodes which might be of particular interest to Port of Harlem readers are:

Episode two: Pray the Devil Back to Hell (Tuesday, Oct. 18, 10p)
This is the inspiring story of the Liberian women, led by activist Leymah Gbowee, who took on the warlords and the regime of dictator Charles Taylor to bring peace to their country.

Episode four: The War We Are Living (Tuesday, Nov. 1, 10p)
Narrated by Alfre Woodard, the film focuses on two extraordinary Afro-Colombian women who are fighting to stay on their gold rich lands.