While Black adult men experienced the highest unemployment in July at 17.8 percent (compared with 9.4 percent for White males in July), this rate is down 0.6 percentage points from June's 18.4 percent.
Black women, however, saw a jump in joblessness to 13.7, up 1.1 percentage points from June's 12.6 percent. White women unemployment stood at 7.6 for two months in a row.
New Amsterdam Market - New York City
Market Ice Cream Fair, Sun, Aug 22 12p - 4p
More than fifty vendors from all over the region will gather at the South Street Market District in Lower Manhattan with everything from fruits, vegetables, meat and cheese, to pickles, bread, wine and more. The market will also feature six ice cream makers for the special Ice Cream Festival.

Let Your Motto Be Resistance
Lecture by Dr. CR Gibbs, Thu, Aug 26, 2p-4p
Gibbs, author, historian and POH "Praising the Past" contributor, will give a historical account of enslaved African rebellions and other forms of resistance to slavery in the Western hemisphere at Sankofa Video and Books, 2714 Georgia Ave, NW. Free.
4th Annual Pilgrimage to Richmond, VA in honor of Gabriel's Rebellion
Bus Ride from Washington to Richmond, Sat, Aug 28, 8a-8p, $35
Participants will be exposed to the history and landmarks of Gabriel Prosser's attempted revolt in 1800 including Spring Creek, where the rebellion was planned and Shockoe Bottom, the major slave market in Richmond. Catered lunch and a DVD featuring a panel discussion on political prisoners will be included and before coming back to DC the tour will stop at Happily Natural Day.

Reclaim the Dream
Sat, Aug 28, 11a, Dunbar High School, 1301 New Jersey Ave, NW Washington, D.C.
47 years ago the March on Washington took place where Dr. Martin Luther King, Jr. delivered his "I Have a Dream" speech. 47 years later, Rev. Al Sharpton and the National Action Network invites you to reclaim the dream.
on CNN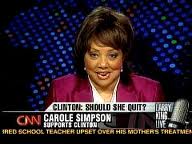 Former ABC News anchor Carole Simpson dominated a diversity debate on Reliable Sources. She even took issue with CNN on its equal opportunity practices, while on CNN.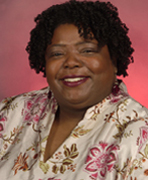 Ida Jones, Port Of Harlem's book editor and assistant curator of manuscripts at the Moorland-Springarn Research Center of Howard University, will moderate a discussion on the women's rights movement. The discussion commemorates the 90th anniversary of the 19th Amendment, which prohibits each state and the federal government from denying any citizen the right to vote because of that citizen's sex. It was ratified on August 18, 1920.
The free National Park Service event takes pace at the National Archives Building, Williams G. McGowan Theater, Thursday, August 26 at 7p.