By Wayne A. Young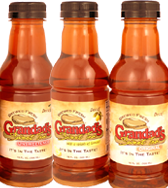 On the bottle it reads: "It's in The Taste."
Grandad's Sweet Tea really does taste good. I had a bottle (Original Flavor) while in the Motor City. Grandad's is readily available in Michigan, Illinois, Ohio, Florida and online.
The added plus to its taste is that Grandad's is made and distributed by a Black-owned company and gives people a chance to practice EE (Empowerment Experiment). "The American dream is dead until people of all races are able to shop Black, and create jobs and opportunities in Black America!" says Maggie Anderson of the Empowerment Experiment in the September 30 to October 13, 2010 Snippets and in an article in the upcoming print issue.
Tomb of Karakhamun with Anthony Browder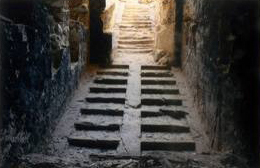 Through a PowerPoint discussion, historian Anthony Browder will present his discoveries while in the Tomb of Karakhamun. Read "Tony Browder: New Excavation Affirms Egypt's Africaness" in the August 5 - 18, 2010 Snippets. The free presentation takes place Saturday, November 13 from 3p to 5p at Sankofa Bookstore, 2714 Georgia Avenue, NW Washington.