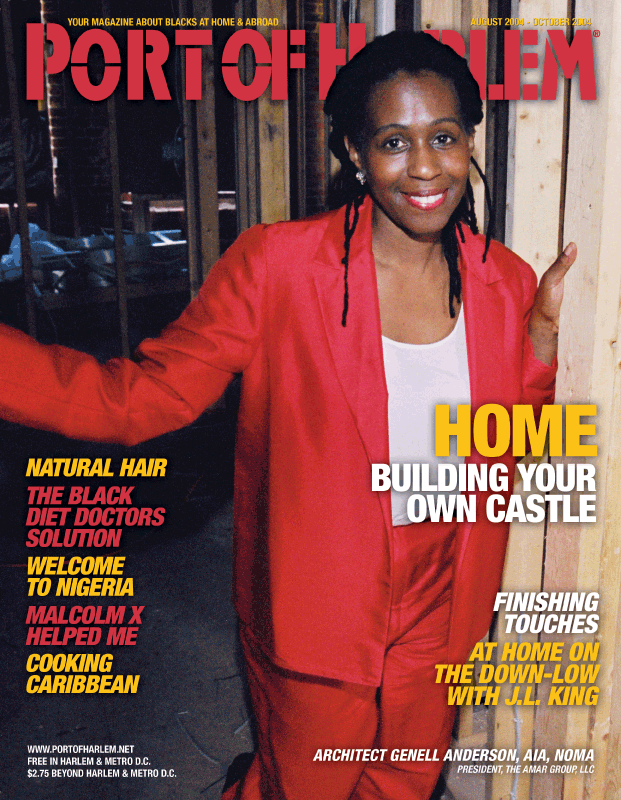 Washington's Genell Anderson of the Amar Group and Harlem's Roberta Washington will serve as panelist during Howard University School of Architecture and Design's Mackey Lecture and 200+ Black Women Architects Exhibit and Symposium. Port of Harlem has featured both architects.


The symposium opens Friday, March 12 at 6a with a lecture by Toni L. Griffin, former Newark Director of Planning. The exhibit opens from 7:30p to 9p in The Mackey Building on Howard's Georgia Avenue campus.


Saturday starts with a discussion on women and architecture education from 10a to noon. Port of Harlem cover model Anderson and Washington will lead a discussion "Women in Practice" from 1:30p to 3:30p. For more information contact Howard's School of Architecture: 202.806.7424.


Coming Up: Port of Harlem's Build/Renovate Your Own Castle lV - Saturday, June 19.


Photo: Anderson, The AMAR Group's Principal in Charge/Project Manager, on the August - October 2004 issue.