Port of Harlem "Praising the Past" contributor C.R. Gibbs describes the inspiring but little known story of rebellion and resistance by enslaved Africans not just in America but throughout the western hemisphere Sunday, August 23, 2009 at 3p at the Maya Angelou Public Charter School,1851 9th St NW (9th & T St NW). Free.


Read: Before Obama - Black Presidents in the Americas by C.R. Gibbs in the current print issue.


.The ABCs of Black Education in


South Baltimore


Port of Harlem "Praising the Past" contributor Philip J. Merrill reflects on William Watkins Academy, the Harvey Johnson Junior High School, the Colored High and Training School and other South Baltimore educational institutions using yearbooks, diplomas, photographs, textbooks, and other memorabilia at St. Stephen and James Church. The event is Sunday, August 23 from 3p to 5p, 900 S. Hanover Street, Baltimore. Call 443-204-7740 for additional information.


East of the River Artist


For the third year running, Honfleur Gallery is featuring artists rooted in Wards 7 and 8 in their East of the River exhibition. This year's collection includes installation, photography, painting and digital prints that are the artists interpretation of the theme, "Beauty and the Beast."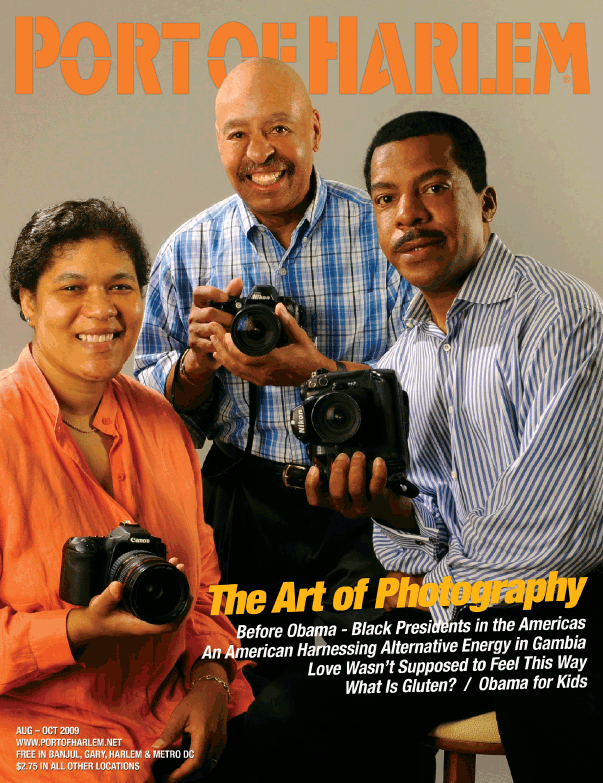 A jury of local arts leaders and artists selected for the exhibition Bruce McNeil, who POH features on its latest cover. McNeil's digital images illustrate an oddly surreal characters overlaid in an urban jungle, the familiar environment of sloping porches and caved roofs familiar in certain areas of Wards 7 and 8. Other selected artists include Deborah Terry, BK Adams, Marlon Normon, Ashley Boyd, Terence Nicholson, Lance Wiggs, Liz Pester and James Terrell.


This exhibit runs through Friday, September 25 at Honfleur Gallery, 1241 Good Hope Rd. SE Washington D.C. Admission is free.


Photo: Camille Mosley- Pasley, Bruce McNeil, Jason Miccolo Johnson.


The DC Commission on the Arts & Humanities 6th Annual Dance DC Festival: Experience Global Movement highlights 50 of the city's most talented performers at more than 14 venues throughout the District of Columbia from August 28-30, 2009. The festival will feature a wide array of folk and traditional music and dance forms from various cultures. Some genres include hip-hop, salsa, swing, and tango. Performances as well as interactive workshops will be free to the public over this three-day event.


All 50 acts, at 14 venues from The National Zoo to the Anacostia Art Gallery & Boutique and Honfluer Gallery, and 10 workshops on each of the three days is free.