By Millée Spears


The show opened in the heart of Anacostia to a packed house. The audience was comprised of new-world fashionistas dressed in everything from Roman sandals, colorful patent leather pumps to mini skirts galore.


It was truly an international event at Honfluer Gallery's Runway Show with representation of nearly every race, age, and walk of life. One New York artist sat in the audience wearing his own creation of an off the shoulder caplet made completely of vintage neck ties and sporting a Salvador Daliesque moustache! The two- year old Honfleur gallery rocked to the beat of Billy Ocean, the wine flowed and the audience eagerly waited for the show to start.


The show opened with the fashions of Nigerian-born Lara Akinsanya. Her collection featured truly lovely summer frocks in traditional Nigerian textiles with a Western cut, reminiscent of the 50's fit and flare.


Local artist and fashion designer Dana Ayanna Greaves collection opened with what appeared to be a dress made of brown butcher paper with the model sporting a very tall paper feather hat, true three dimensional art.



Will Sharp of The DURKL menswear collection opened with a clear tomato red bomber-hoodie, with the models face draped in hair like Cousin It of the Addams family TV show.


Dubai born Taimur Baigs' collection of women's wear was unique and wearable. His section of the show opened with a delicious paprika red blouse. His day wear section also featured some very interesting peg legged pants.


The show was a five star hit. The audience was beautiful and polite. The models not only modeled, but stayed in character throughout the show and took performance art to another level. And the clothes were exciting, unique and thought provoking right in the heart of Anacostia.


10 Reasons Why Anacosita


Has Become So Cool


1. The most reasonable real estate prices in the Washington Metropolitan area.
2. The huge houses which offer great views of the river, city and monuments.
3. Easy access to major thoroughfares: I-295, I-395, I-95, the BW Pkwy and minutes to Downtown DC.
4. The small town community feel.
5. A new class of upwardly mobile professionals moving in everyday.
6. New luxury condos & townhouses being developed.
7. The new name, "River East," for the larger community.
8. The overall positive buzz about Anacostia.


9. DC's focus on making the Anacostia River a focal point of the city and the redevelopment of Anacostia Park which offers a health club, pool, biking and running trails, tennis courts, picnicking, and river rowing fun.


10. New business: art galleries, banks, restaurants, jazz club, Anacostia's first full-service realty company (Anacostia River Realty).


African Warriors Make Transitions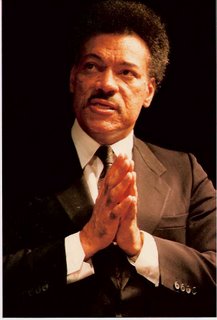 Ivan Van Sertima (see video), born January 26, 1935, is a Guyanese-British historian, linguist and anthropologist noted for his Afrocentric theory of pre-Columbian contact between Africa and the Americas. Van Sertima has written books in which documents that the Ancient Egyptians were Black and his 1976 book "They Came Before Columbus" was a bestseller and achieved widespread fame for his documentation of prehistoric African influences in Central and South America.. On July 7, 1987 Van Sertima appeared before a United States Congressional committee to challenge giving credit for the discovery of America to Christopher Columbus.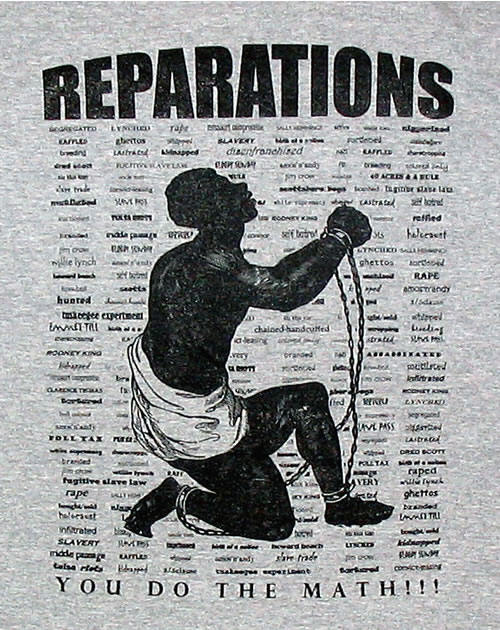 Ray "Reparations" Jenkins - If the concept of black reparations seems radical today, imagine what it sounded like in the 1960s. That's when a querulous real estate agent from Detroit became one of the first to call for African-Americans to be compensated by the U.S. for slavery. Ray Jenkins, 88, toiled in obscurity as he pursued his quixotic quest for two decades The idea gained traction in the late 1980s and again in the late '90s, with endorsements by civil rights groups, a best-seller on the issue, and a string of government apologies. Detroit Congressman John Conyers Jr., who had been hounded by Jenkins for years, finally proposed a bill to set up a committee to study the issue. He has proposed the legislation every year since. A national group formed around the issue in 1988. The National Coalition of Blacks for Reparations in America holds annual conventions and distributes a newsletter.


Read H.R. 40 Commission to Study Reparation Proposals for African-Americans Act



Read


By Melvin Mitchell, FAIA


in the current print issue of Port of Harlem.


Cultural Center Opens


The Dwyer Cultural Center opened in Harlem Tuesday, June 16 reports the New York Amsterdam News. The Center at 258 St. Nicholas Avenue, preserves, celebrates, and documents Harlem's history and traditions through exhibitions, performances, workshops, and public programs.




In the past three weeks, America has again delivered the message that Obama cannot create miracles, at least not in every aspect of life. In Philadelphia, a White woman Bonnie Sweete claimed that two Black men abducted her and her daughter. Her story was


a hoax.


In Harlem, a White officer mistook a Black officer for a criminal and shot him. The Black officer is dead.


"There is nothing reasonable about the fact we never see Black or Latino cops accidently gunning down White undercover officers, but the reverse has been true in several high-profile cases," commented Errol Louis in the New York Daily News.