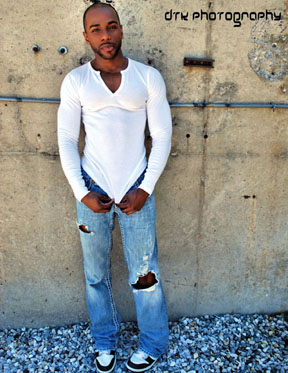 "Watch him," the Asian store manager broadcasted in our earpieces. She was referring to a young Black male who had just walked into our clothing store. As the brother was browsing through the aisles, I, a floor supervisor, detected a casual genuine energy emanating from him, not a spirit of deception. Immediately I knew that my brother was harmless.
Just then, I watched a White girl walk into a dressing room with one of those large purses and an armful of dresses and blouses. A spirit of deception loomed all around her. I felt that energy you feel when someone is trying to get over on you. After spending a few minutes in the dressing room, she emerged to buy one of the dresses she took into the room. After she left the fitting area, I went into the dressing room to find price tags and metallic sensors lying on the floor.
I thought, yes, the White girl used her White privileges.
She took a pair of scissors from her purse and cut the price tags off of the merchandise and removed the metallic sensors. When I saw this, I took off to call for security.
---
I can't tell you how many times honest Black folks go into the dressing rooms of retail stores and are asked to be checked before they enter. White folks have the privilege to feel they never have ask to be checked before they enter a dressing room.
---
"Get her!" I demanded. She had just bought a dress to look legit and was about to walk out of the store with stolen goods stuffed in her purse. Our security guard grabbed her. She screamed and fought to no avail. Within minutes, the police had her in handcuffs. Sure enough, when her purse was searched, there were the other blouses in which she had cut loose the tags. I was enraged because few, if any, of the other salespeople would have suspected that a White girl would rob us blind. Yet, I am supposed to watch the Black dude. But, this happens more than you would think. A few days later, a similar incident happened. This time, it was an Asian girl robbing us. Now, don't get me wrong, some Black people will steal at the first opportunity of feeling like they won't get caught. But, the reality is that far more Whites commit theft than Blacks. The U.S. Department of Justice put out a report that tracked crime in the United States in 2011. The report found that 670,768 Whites committed crimes of theft as opposed to 281,197 Blacks who committed theft. The report further explained that Whites committed 69% of the total number of theft crimes as opposed to the 29% of the total committed by Blacks. It hurts me when the stereotype, that Black people do most of the stealing, demeans and devalues Black people who don't have a thieving bone in their bodies
.
I can't tell you how many times honest Black folks go into the dressing rooms of retail stores and are asked to be checked before they enter. White folks have the privilege to feel they never have ask to be checked before they enter a dressing room.
But, I tell my brothers and sisters who mean well, go ahead, take as many clothes into the dressing room as you would like. I don't need to check you and you don't need to ask to be checked. I am also disturbed by how retail store managers can set a discriminatory tone that promotes the racial profiling of all young Black men as potential thieves and Black women as potential shoplifters. These caricatures rob Black people of dignity and perpetuate the substandard treatment of Black customers. Just a few days ago, a well-dressed Black woman rushed into our store for a quick second to pay on her credit. Being that her car was doubled-parked (for all the parking spaces were taken) and for fear of getting a ticket, she pleaded with the store manager to allow her to pay her bill, which would only take a minute. The manager did not have any customers at her register. Yet, I could hear the manager say in our ear-set, "no one better not help her, instead let her wait." In desperation, this sister gravitated over to me, the only Black sales person on the store floor, and asked for my help. I escorted her over to a vacant register and took care of her need. No sooner than this happened, a White woman came into the store in a similar urgency. Do you know that our manager almost broke her neck trying to accommodate the White woman. When both of these women had left the store, my manager had a nerve to chastise me saying, "Didn't I tell you to let that woman wait." I came back at her with, "Didn't you teach us that the customer comes first. I was simply doing what you taught us. You didn't tell us who to help and who not to help." As the holiday season approaches, what can we do about the racial profiling and outright discrimination that occurs in retail?
Each of us needs to challenge incidents when people are treated unequally.
This will involve reporting these incidents to higher management and to the company's Human Resource Department, taking legal action, supporting Black owned businesses, and even refusing to shop at retailers who racially profile and discriminate amongst their customers.