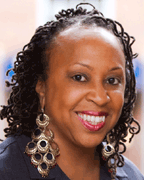 Choosing a color scheme for your interiors can be a herculean task. It can leave you confused and you may end up with a color scheme that falls flat. Therefore understanding colors and how they stimulate the senses in a positive manner is of utmost importance.
The colors that we see are created from a mix of three primary colors – red, blue, and yellow. Secondary colors are produced from a mix of any two primary colors. So, for an example, when red and yellow are mixed in an equal proportion, the result is orange. A tertiary color is a mix of a primary color and a secondary color.
You can more easilty make your pick when all the colors are equally spaced out on a color wheel. Here are a few tips to help you pick the perfect interior colors for your home:

Warm and Cool Colors
Colors can be classified into warm and cool colors depending on their intensity and the feeling they generate. Shades of yellow, orange, and red are associated with the sun and invoke a feeling of warmth. Likewise, shades of blue and green are cooling in nature and associated with sky, water, and forests.
Create a Balance
When choosing colors from the color wheel, it is important to balance warm and cool colors. A room with only warm colors can create friction and anger, and similarly, cool colors can feel chilly and depressing. Choose a color scheme with either dominant warm or cool colors and balance them with accents of the opposite.
Rule of Three
It is important to choose your color scheme in a systematic manner. Start by picking one color that you are drawn towards. This is the dominant color in your décor. This color should make you feel good. Supplement the dominant color with a color that is relaxing like green and a third color that is energetic like a shade of orange. Avoid picking more than three colors for your color scheme.
Color for Space Planning
Depending upon the size of the room, color can create a feeling of spaciousness or coziness. Enhance the size of a small room by choosing a color scheme with cool colors. Cool colors like blue and green will make the room look larger than it is. For a large room that lacks coziness, make use of warm colors. These colors tend to pull the walls inwards thus giving the room a feeling of coziness.
Effect of Light
Light plays an important role in enhancing your color scheme. Use warm colors in rooms that do not receive abundant sunshine like bathrooms. Warm colors will make a dark room feel brighter and cheerful. The same colors when used in a room filled with light can feel overwhelming and irritating to the eye. For these rooms, cool colors should be used.
To Color It All Up!
Walk around your home. Pick out all the colors you like to look at and make a list of them. Pick out all the colors that are neutral to you. Then, pick out the colors that you don't like to look at and make a list of them.
Looking at color can provide you mental therapy. If it is pleasant, it is balancing to you. If it is neutral, it means you have a sufficient amount of color in your aura. If it is irritating, it is too much because you already have more than enough of that color vibration in your soul.
The colors in your home will give out messages about your personality and who you are. So show yourself and your home off to the fullest and most colorful, making sure you use colors that are true to who you are.