In the Mid-Atlantic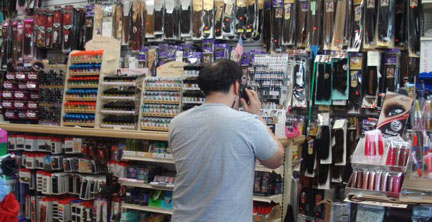 "If Black people already knew about the 'secret' plan to remove Blacks from Washington, DC so Whites can take over, then why do Blacks continue to move out of the city?" a friend provocatively asked me years ago. Since then, I have pondered his question and have not been able to find an answer. Maybe you have an idea?
Beside Washington, I have also observed the gentrification of several other cities and wondered why Blacks still find comfort and even security when grabbing the "secret" plan belief system. I was most disturbed with a rant by Spike Lee, a man I respect. He raged, "I grew up here in Fort Greene. I grew up here in New York. It's changed. And why does it take an influx of White New Yorkers in the south Bronx, in Harlem, in Bed Stuy, in Crown Heights for the facilities to get better?"
In DC, I often travel Route 5 (Branch Avenue) into majority Black Prince George's County, Maryland and find a myriad of beauty supply facilities. Along the five mile stretch from the DC line to the Beltway, there are about two McDonalds, two Checkers, two Burger Kings, two Wendy's, but no healthier, more costly, and "better" choices such as Panera Bread or Boston Chicken. Yet, these stores continue to get an influx of dollars from Black consumers - - "dollar" votes for the above-mentioned. And the community continues to get the same choices.
In The Midwest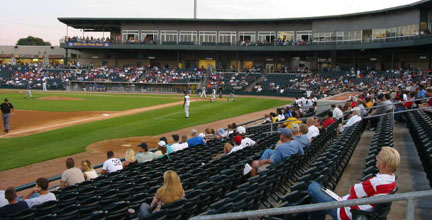 Gary is my beloved hometown. We have a pennant winning independent league baseball team, the Railcats. Gary is more than 75 percent Black, yet 95 percent of the crowd at the home games is White. Blacks in Gary, who do not attend the eight dollar per seat game, say, "well you know, we are not into baseball." I say, "It's our team!" So, if Whites start building homes on the vacant lots around the stadium, will Gary's Blacks get the conspiracy spirit like Lee?
In West Africa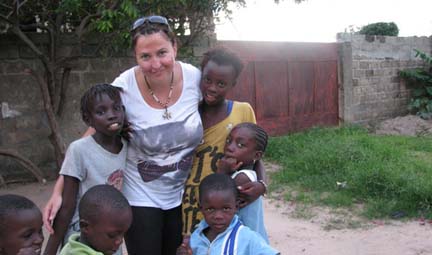 Generally, I find similarities in Black resistance to spend money like they are marks on a ballot when I am in The Gambia. Sure, everyone does not have dreams of walking about any parts of Africa, but I find it amazing when I too often find myself being the only non-African born Black sharing African space with a White European - - who is also "voting" for Africa by spending her money in Africa.
Often, that White person is a single woman, not afraid being the "only one." She's not Jane. There is no Tarzan. However, if you share the same religion as some Black people, you will believe that she, too, is part of the plan to take over.
Tax Breaks for Passing Wealth and Access to Wealth

After looking how we spend money and the results we get, let's swing to the other side of the financial jungle and look at the relative lack of Black income and net worth (
By 2009, the median net worth of White families was $265,000,while Blacks had only $28,500
.) Also keep in mind that much of a person's wealth and access to privileges to earn wealth are not earned, but inherited.
In fact, according to Fidelity Investment's 2014 Grandparents and College Savings Study, 72% of grandparents think it's important to help pay for their grandchildren's college education - - higher education is a privilege that allows you access to greater wealth. And more than half (52%) are currently contributing, or planning to help them save. (If you are considering passing your wealth to your posterity,
Fidelity Investments says there are three main tax-advantaged college savings vehicles to consider
.)
Why Reparations Needs to Be Studied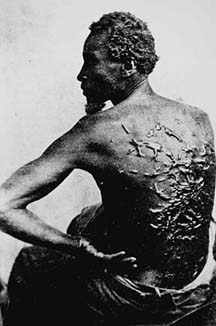 It has been the inability to have wealth and the opportunities to create wealth to pass down through the generations that make me support House Resolution (HR) 40. Michigan representative John Conyers first introduced the bill in 1989 and has re-introduced the bill in Congress ever since.
HR 40 will simply study the impact of slavery and discrimination on living African-Americans, make recommendations to the Congress on appropriate remedies, and for other purposes.
If others are worth being repaired, then so are African-Americans. Recently, many German companies visited their uncomfortable histories with the Nazis. For instance, the Quandt family, a majority shareholder in BMW, discovered that their factories employed about 50,000 slave laborers from Jewish concentration camps. Along with other companies, they set-aside $5.2 billion to compensate those who were subjected to forced labor under Nazi rule.
It took more than a belief of known "secrets," and public rants to make Jewish reparations a reality. I hope that you will take time to read a
briefing on HR40
and not be "tricked," by any means about how the bill we look into America's uncomfortable history - - as we observe American Independence Day.