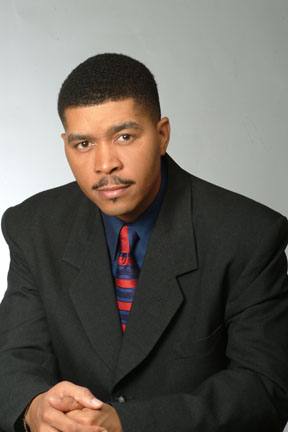 It seems like we've been hearing these classic, "Hi, Mom," shot-outs from college and professional athletes forever. After a big play, they look straight into the television cameras from the sidelines and let it fly. But as a proud father of two teenaged sons who have participated in multiple sports, I would feel some kind of way if I didn't get an acknowledgment on camera along with my wife. However, a large number of Black athletes have never had a father around to acknowledge.
According to recently released statistics, 68% of African-American children are born to single mother households. That number is down from 71% a decade ago, but it remains much higher than the 43% of Latina, 26% of White, and 11% of Asian-Americans in similar situations.
So in year 2014, it's fairly safe to assume that the new sports family has become a blessing and savior for many of these "my father is not in my life" kids, with more coaches accepting positions as surrogate fathers and role models.
Hundreds of kids have even began to move in with coaches and surrogate families ala "The Blind Side," including Jeremy Maclin, the Philadelphia Eagles star wide receiver out of Missouri, who inspired me to write this article. While being raised as the youngest of three sons in a bleak area of St. Louis, Maclin's mother, Cleo, made the tough and faithful decision to allow her youngest boy to move in with his Pee Wee football coach Jeff Parres and his family for high school.
Years later, Maclin started the Mother's Day Miracles foundation
, where he awards athletes being raised by single mothers an opportunity to give their mothers something special for the hard work they've done to raise them without fathers.
Maclin chose the first five Philadelphia-area boys aged 12 or older in May - - who excelled academically in school - - with loaded gift packages that included flower bouquets, spa visits, dinner certificates, self-designed collages, and, of course, family tickets to the Eagles' games.
Out of thousands of Black athletes who are able to tell similar single-mother household stories of success and survival, Maclin's proactive generosity reminds me of one of my favorite all-time running backs Warrick Dunne and his story.
Dunne was born to and raised by Betty Somthers in Baton Rouge, Louisiana. He was the oldest of five children of the former police officer and security guard. She was killed by two armed robbers just two days after Dunne's 18th birthday.
After her untimely death, the determined young athlete and Florida State recruit pledged not only to raise his four younger siblings, but pledged to help as many single-mothers as possible afford a home for their families via his
Home for the Holiday's Program
. In partnership with Habitat for Humanity, Tampa Bay Buccaneers community initiatives, NFL Charities, and Aaron's Inc.,
Dunne has helped more than a hundred families
for 14 years in Florida, Louisiana, Georgia, Texas, and recently New Jersey. He has also started
Betty's Hope
, a foundation that empowers youth to manage the grief of losing or living without family members.
Dunne and Maclin have not married nor have they fathered children. However, if they ever father an athlete, I am sure their kids will be inspired to give a classic shot-out to their dads.
Tyree
is a New York Times bestselling author, journalist, and NAACP Image Award winner for Outstanding Fiction.
He also authored with the late Marion Barry, Jr. "Mayor For Life; The Incredible Story of Marion Barry Jr. for Life"