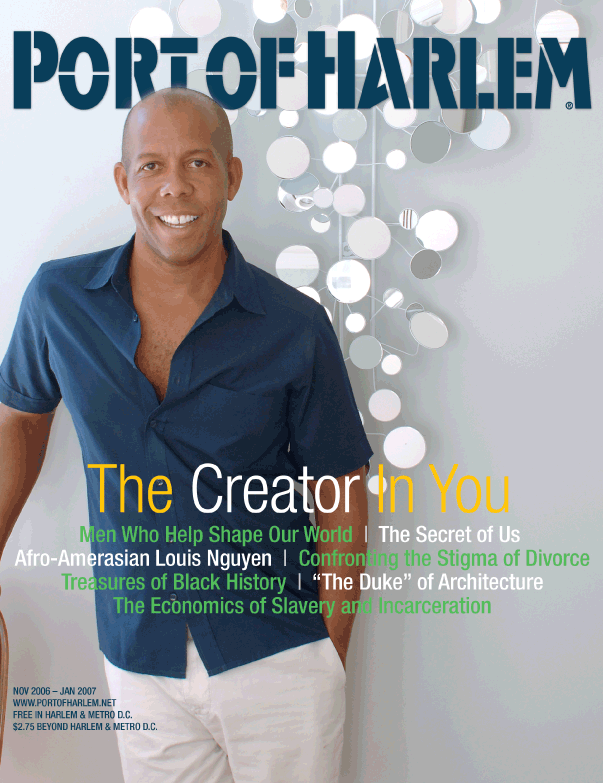 Product designer Kenneth Wingard, who we featured on the
November 2006 to January 2007
cover, is now a reoccurring guest on the Oprah Winfrey Network's (OWN) "Home Made Simple." "It's a home makeover show. A designer, chef and carpenter come into a family's home and teach them how to live there life a little better through design," explained Wingard in an e-mail interview.
On the show, Wingard is the designer and appears in half of the 20 episodes. The show appears Sundays at 11a Eastern, 10a Central.
Wingard dresses up a newly painted patio table by making a vibrant centerpiece with a few tools.
Photo: Product designer Ken Wingard pictured with his mirrored Op Art from his collection. His company makes the wall sculpture from floating mirrors. The mirrors capture and reflect items in a room creating a living piece of art that changes with the day.