Black Professionals Buy Black on the Potomac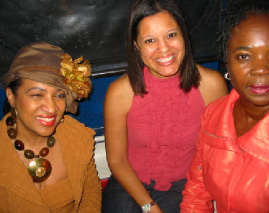 Chicago-based Maggie Anderson was in Washington, D.C. during the Congressional Black Caucus Weekend to promote the 2-year-old Empowerment Experiment she heads. "All I'm doing is fighting for the American dream," proclaimed Anderson as she cruised the Potomac River on The Motor Yacht Pelican, one of the few Black captained and owned boats sailing the Potomac.


With recent reports revealing that more than 1 of every 4 Blacks in America is living in poverty compared to less than 1 in 10 Whites, Anderson continued, "The American dream is dead until people of all races are able to shop Black, and create jobs and opportunities in Black America!"



The upcoming Port of Harlem print issue will feature an interview with Anderson, who is spearheading the newest Black self-help incarnation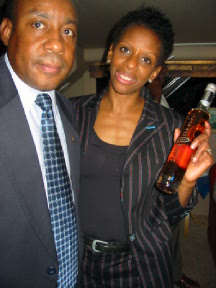 program. Such programs date back before the founding of the National Business League by Booker T. Washington in 1900.


Networking superstar George Fraser hosted the cruise that featured cuisine prepared by Black caterer, Chef AJ, and cognac from Pour Moi, whose cognac was made by a Black woman for women (though men enjoyed the cognac, too).


As the enthusiastic audience sipped Pour Moi in the night air Anderson reminded them that 30% of Hennessy's (cognac) business comes from majority-Black Detroit. "I'm tired of sending Hennessy's children to college. I want to know what Hennessy has done for Blacks."


Photo top: Left to right, Sharon Bullock owner of Metamorphosis Boutique (women's clothing), Jackie Thompson, owner of Overdue Recognition (art gallery), and Ida Polite of Ida's Idea (women's clothing).


Photo top: Sheena Jones of Pour Moi and Clarence Adams of Capitol Credit Group.