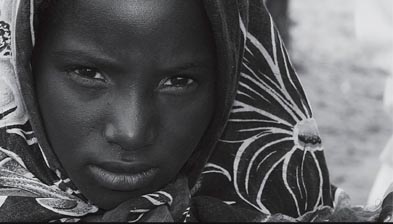 Honfluer Gallery hosts the opening of Stories and The Gallery at Vivid Solutions hosts the opening of Migrations: Nomands in Anacostia, DC Friday, January 22 at 7p.


Stories is a documentary photography exhibit. Washington D.C.-based NBC bureau chief Antoine Sanfuentes created the exhibit during a 2008 visit to East Goma with reporter Ann Curry, covering #topics such as child soldiers of Africa, education and rape.


Included in the exhibit are works by Ann Curry and Deborah Terry. The works include images of Sudanese and Ugandan refugees and conflict victims, as well as multimedia presentations of the grassroots work done by International Lifeline Fund. Both exhibits help raise awareness and funds for relief efforts in African nations.


Vivid Solutions hosts Migrations: Nomads without a cause; Refugees with no Tomorrow at The Gallery at Vivid Solutions. This photography exhibition by Deborah Terry exposes the lives of two disparate groups at odds in the Darfur conflict: nomadic herders known as Janjaweed and the refugees displaced by them.

Honfluer is at 1241 Good Hope Rd. SE while Vivid Solutions is around the corner at 2208 Martin Luther King Dr. Stories is supported by Anacostia River Realty.