Tony Browder: New Excavation Affirms


Egypt's Africaness


By Wayne A. Young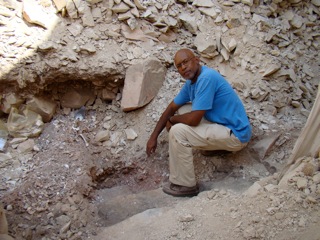 Tony Browder is living his dream and continuing to help people understand the African origins of the world's greatest civilization. In addition to the books on and the study tours to Egypt he is now helping to excavate two ancient Kemet (Egyptian) tombs. Through the ASA Restoration Project that he started in 2008 to honor the legacy of the late Dr. Asa Hilliard, Browder is raising funds for the excavation and restoration of two 25th dynasty tombs that Dr. Elena Pischikova discovered in Luxor, Egypt in 2006. (Hilliard was a professor of educational psychology who focused on indigenous ancient Egyptian history.)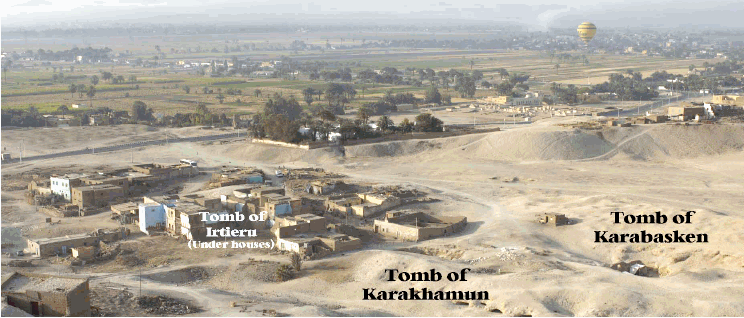 Pischikova is one of a handful of Egyptologists who specializes in 25th dynasty art and history. Traditional Egyptologists wrongly postulate that the 25th dynasty was the "only" time that Black kings ruled Egypt. Dr. Pischikovastrongly disagrees. Her discoveries have established historical, cultural and racial links between the early 4th dynasty pyramid builders and their 25th dynasty descendants who (2000 years after the building of the pyramids) conquered Egypt in a successful effort to "restore the land of their ancestors," says Browder.


He continued, "The 25th dynasty was founded by kings from Kush (modern day Sudan), but what is overlooked by most historians is that some of the most identifiable aspects of Egyptian culture —hieroglyphics, religion and the most important Egyptian Gods — all came from Kush and were exported to Egypt in pre-dynastic times." It is because of these controversial issues that Pischikova's discoveries have been largely ignored and why Browder supports her work.


Many of the Kush tombs are badly damaged, having been reused by the Greeks and Romans in ancient times, and Egyptian villagers in modern times. In 2008, the Egyptian government removed all of the villagers from the area and the project now has complete access to the two 25th dynasty and one 26th dynasty tombs at the site. "Our mission is to eventually excavate all three tombs, catalogue our findings, and clean, conserve and restore the tombs to their original condition," says Browder.


"We will help our children understand what their ancestors accomplished when they were free and self-determined people who were connected to an ancestral legacy that guaranteed their freedom and self determination," continued Browder.


Make a Contribution


All contributions are tax-deductible. Those who contribute $120 or more will get a quarterly newsletter and discounts on all DVDs. You may even join the excavation team for a minimum of two weeks between May and September 2010 and 2017.