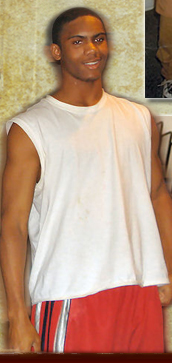 California state court found Johannes Mehserle guilty of involuntary manslaughter in the death of 22-year-old Oscar Grant. Grant was Black, unarmed and laying on his stomach when Mehserle, who is White, killed him. The state court sentenced him to 2 ½ years.

The U.S. Department of Justice's civil rights division will now investigate the case and Mehserle faces a range of possible sentences — from probation to 14 years in prison - stemming from the investigation.


Sitting at the Library While Black


Reginald "Neli" Latson is of African decent and autistic. The 19-year-old was sitting in front of the library in largely -White Stafford County, VA one early morning and that led someone to call about a "suspicious" person possibly with a gun at the library. As the story often goes, Neli ended up in jail.