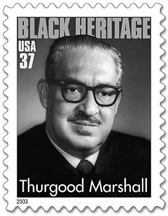 The Texas State Board of Education is moving toward removing Cesar Chavez and Thurgood Marshall from the social studies curriculum taught to its 4.7 million public school students. According to one of the six "expert reviewers" revising the 1997 curriculum, Chavez "lacks the stature, impact and overall contributions of so many others; and his open affiliation with Saul Alinsky's movements certainly makes dubious that he is praiseworthy." Another reviewer concluded that Marshall is "not an appropriate example as a historical figure of influence."


Texas has an elected 15-member Board of Education. The United Farm Workers, which rejects these opinions, request that you voice your opinion.


E-Commerce - Growing e-business seeks new employee willing to trade living space for work and training. A new employee will assist in taking and filling phone orders, and assisting in maintaining an e-commerce web site. The employer will provide web training to the right person and living space in Upper Northwest, DC. Ask for Ed at 301-333-1632.


Plumbers and Gasfitters Apprenticeship - Earn while you learn. The Washington, D.C. Plumbers and Gasfitters Local No. 5. Joint Plumbing Apprenticeship Committee is the sponsor of this program. Call 301-322-8810 for more information.


Entertainment Editor - For Port of Harlem magazine. The person must be a good writer with minimal assistance needed in making interview contacts. Send an e-mail to publisher@portofharlem.net.


Backup Graphic Artist - For Port of Harlem magazine. The person must be able to create print ads and web banners. Send an e-mail to publisher@portofharlem.net.


Mailer - For Port of Harlem magazine. The person must be able to stuff, stamp, and mail more than 200 envelopes in their home or office four times a year. Send an e-mail to publisher@portofharlem.net.



Malinda Saunders


Malinda Saunders, cofounder of the nation's first Black Memorabilia show and owner of UNICA Shows, which hosted several Black memorabilia and Black dolls show in the United States, passed away peacefully Wednesday, September 9 in her NE senior citizens apartment. She leaves in this world her son, Arther, and a granddaughter, Rachel. Her memorial service is:


Friday, September 18th, 2009 - noon
St. Lucille


African Methodist Episcopal Zion Church
5100 Astor Place, SE (51st and Central Avenue)
Washington, D.C. 20019
202.584.4984


NOTE: Central Avenue & East Capitol meet at 50th Street


Saunders Memorabilia on the Internet


"We should not be ashamed of our past," Malinda Saunders.


From Saunders' teachings Port of Harlem presents "Praising the Past,"


in every print issue of Port of Harlem.


One hundred and fifty years after John Brown's raid, the New-York Historical Society in partnership with the Gilder Lehrman Institute of American History presents the exhibition John Brown: The Abolitionist and His Legacy, exploring the beliefs, activities and continuing significance of this critical figure, vilified by some as a murderer and venerated by others as a martyr.


On view from Tuesday, September 15, 2009 through Thursday, March 25, 2010, this exhibition of rare materials from the Gilder Lehrman Collection and the New-York Historical Society also sets the stage for the culminating presentation of the Historical Society's Lincoln Year, with the landmark exhibition Lincoln and New York, opening Friday, October 9, 2009.