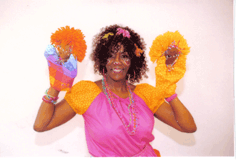 Doll makers will set up shop at the Black Doll Show & Sale, Friday and Saturday, October 9 and 10, 2009 at The Mall at Prince Georges, 3500 East West Highway, Hyattsville, Maryland. The special event is from 10a to 9p and admission is free.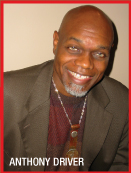 The renovated Eastern Market is now open and jewelry designer Anthony Driver, who is best known for bold silhouettes and hammered metal adornments couldn't be happier. "People are out enjoying themselves and business has picked up," he says.


In addition to his creations, Driver now carries products created by 125 women in Ugandan refugee camps and marketed by the non-profit Paper to Pearls.


Eastern Market is also now home of the city's first public 24-hour WiFi spot. Hot spots allow those with a computer, personal digital assistant or other equipment with digital Wi-Fi capability to connect to the Internet for free.


Now Available at Grubbs Pharmacy


The Flu shot is $25
The Pneumonia shot is $50
Medicare part B patients are covered for both shots.

Click her for specific times and dates that the protective shots are available. Grubbs Pharmacy is on the corner of 4th and East Capital Streets. Free street parking available on all streets surrounding the store.



A Senate Finance Committee debate on requiring insurance companies to cover maternity care demonstrated how different Senator can think:


Sen. Jon Kyl, R-AZ: "I don't need maternity care."


Sen. Debbie Stabenow D- MI: "I think your mom probably did."