A photographic journey by members of the Exposure Group including POH cover photographers the late Nester Hernandez and Jason Miccolo Johnson takes place at the International Visions Gallery, 2629 Connecticut Ave, NW. The exhibit opened Saturday, November 7 and run to Friday, December 4 with the opening reception Saturday, November 14 from 6:30p - 9p.


Open Cuba - Sign the Petition


Today, Americans are free to travel anywhere in the world except Cuba. In April, President Obama took a bold step by making it easier for Cuban Americans to visit their families in Cuba. Opinion polls show that the overwhelming majority of Americans believe that all U.S. citizens should have the freedom to travel to Cuba. If you agree, sign this petition.


Karolyn Smardz Frost of Collingwood, Ontario, Canada has been awarded the 2009 Underground Railroad Free Press Prize for the Advancement of Knowledge - for her award-winning book, I've Got a Home In Glory Land: A Lost Tale of the Underground Railroad, her archaeological work on Canadian Underground Railroad sites over the last 25 years, and public lecturing.


Fern Luskin and Julie Finch have been awarded the 2009 Underground Railroad Free Press Prize for Preservation for their unflagging work in saving the Hopper-Gibbons House, an important Underground Railroad safe-house and center of abolitionism in New York City.


The Smithfield Community Association of Peterboro, New York, has been awarded the 2009 Underground Railroad Free Press Prize for Leadership in the Contemporary Underground Railroad Community.


The Underground Railroad Free Prize is the highest honor bestowed in the international Underground Railroad community. Free Press Prize winners are chosen by an international panel of judges including POH publisher Wayne Young.


The Graham Collection Presents:
A Tree Trimming Celebration
Anacostia Art Gallery & Boutique
2806 Bruce Place, SE
Washington, DC 20020
Saturday and Sunday, November 14 -15, 11a-7p, free


Adding Machine
Studio Theatre
1501 14th Street, NW (14th & P, NW)
Washington, DC 20005
Extended Again Through November 15, $


An Evening of Grace and Thanksgiving
National Black Theatre
2031-33 Fifth Avenue
Harlem, New York 10035
Thursday, November 19, 8:30p, $

Benjamin Banneker Birthday Celebration -
Hush Society Galleria
3102 18th St., NW
Washington, DC 20010
Thursday, November 19, 6p
202.387.3380, $25


8th Annual Thanksgiving Day Trot for Hunger
Thursday, November 26
The start and finish line are located on Ohio Drive, SW between Independence Avenue, SW and West Basin Drive, SW
Cosponsored by Grubbs Pharmacy, $


Folger Shakespeare Theatre
201 E Capitol St SE
Washington, DC 20003-1094
202.675.0345
Through Sunday, November 29, $


Coming January 6:


IN THE RED AND BROWN WATER


I Found Love in Port of Harlem


By T. Michael Colbert


from the just released print issue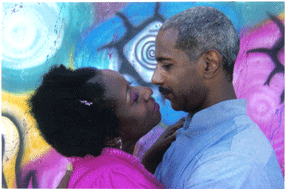 I enjoyed her message in the letter, but I did not give it much significance. As with all letters that I receive from readers, I immediately responded by thanking her and sharing a little about myself. A week later she wrote me again.
In the second letter she wrote about the importance of love and maintaining a thankful spirit. She shared with me that she had recently purchased a cat from the Humane Society. This letter really piqued my interest, she seemed so funny and down to earth.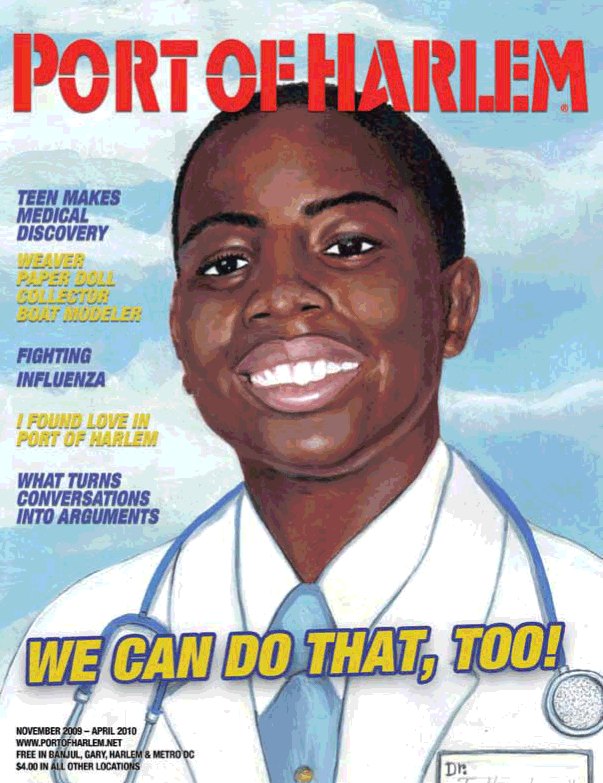 Within a month we were exchanging at least three novella-length letters per week. What I remember most is her solid faith. If the Bible said it, Ivy believed it.

Her faith ignited my waning faith. If she told me that I could flap my arms and fly over these walls, I would have believed her.


Click here to read the complete story


Reach Colbert at #211269; JCI; Box 534; Jessup, MD 20794 or via tcolbert@portofharlem.net.
Follow their blog at www.fragrantlove.blogspot.com.