Ground Breaking Opening
US Civil Rights Struggle and Achievements:


From King to Obama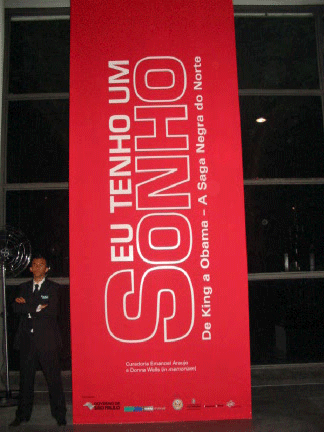 The Museu Afro Brasil in Sao Paulo, Brasil unveiled The Exposure Group African-American Photographers Association's first international photography exhibition, "U.S. Civil Rights Struggles and Achievements: From King to Obama" Friday, November 20. The Exposure Group is based in Washington, D.C. USA.


The exhibition opened as part of Sao Paulo's National Black Awareness Day holiday celebration. The exhibit runs through Sunday, January 25, 2010. "This is the first exhibit on Obama I have seen and I had to come all the way to San Paulo to see it," said Washington, D.C. cultural anthropologist Sheila Walker, who later participated in the museum's panel discussion series.


The U.S. State Department funded the exhibition under the auspices of the Joint Action Plan to Eliminate Racial and Ethnic Discrimination and Promote Equality. The countries signed the plan in 2008 while Condoleezza Rice served as the first Black female to head the Department of State. (Brasil is second only to Nigeria at having the largest Black population.)


The Exposure Group photographers in the exhibition are Donald Baker, Nicole Bates, Jim Baucom, Donald Bernard, Bonita F. Bing, Sam E. Brown, Michelle J. Chin, Ellsworth J. Davis, Danita Delaney, Lisa A. Fanning, Jeffrey John Fearing, Michael Gross, David L. Hamilton, Victor Holt, Donnamaria R. Jones, Marvin T. Jones, Gloria C. Kirk, Roy Lewis, Lillie Lewis-Garrett, Criss Massie, Beatrice McBride, Otis P. Motley, Caroline Reed, Edward Savwoir, George D. Tolbert IV, and Milton Williams. Also, included in the list is Port of Harlem cover photographer Jason Miccolo Johnson.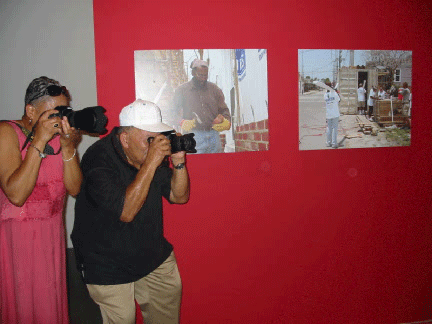 The exhibit is co-curated by Emanoel Araujo, director of the Museu Afro Brasil, and photo archivist Donna M. Wells, who died suddenly on November 2, 2009.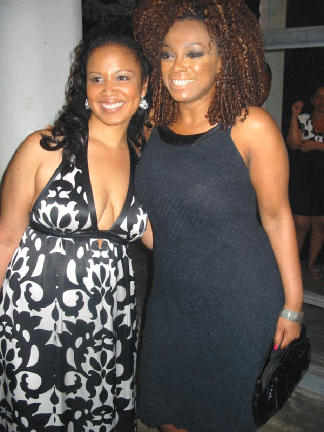 In addition to the Exposure Group exhibition, the Museu Afro Brasil opened Africa in Us, an exhibition of works by 100 Brazilian photographers and a series of panel discussions on race, ethnicity, and the U.S. Civil Rights Movement. Walker and the Schomburg Center's Howard Dodson of Harlem participated as panelists that discussed inclusion and exclusion in the educational and cultural sectors.


Photos:


Top) Exhibit banner in Portuguese, Middle) pharmacist and photographer Donnamaria Jones and retired Federal worker Jim Baucom taking more pictures. (The hanging picture on the left is by Jones.) Bottom) architect and photographer Michelle Chin with Brazilian singing superstar Paula Lima at opening.