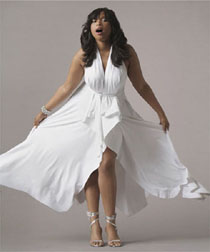 2007 Academy Award Winner – Best Supporting Actress Jennifer Hudson, co-star of the movie Dreamgirls, performs at the 4th Annual Lupus Foundation of America Awards Gala at the Mandarin Oriental Hotel in Washington, D.C. The gala is Wednesday, May 9.

Actor Malcolm-Jamal Warner will serve as Master of Ceremonies when the Foundation honors U.S. Senator Richard Durbin, (D-IL), actors Will Smith and Jada Pinkett Smith, and Lisa Price, founder of the Carol's Daughter Cosmetics, and H. Thomas Watkins, President & CEO of Human Genome Sciences for their efforts to bring national attention and resources to the fight against lupus.

Lupus is a chronic disease in which the immune system attacks the body's own healthy tissue and organs, which can lead to debilitating pain, organ failure, and death. The disease mostly strikes young women and disproportionately strikes young non-White women.