The seven-member Discovery crew awoke early Wednesday, July 5 to the sounds of "Lift Every Voice and Sing," the Black national anthem. "That one is particularly dear to my heart because ... after the day of our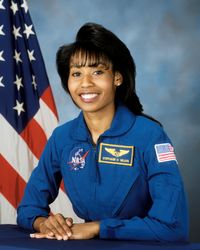 nation's independence, it's very fitting because it reminds us that anyone and everyone can participate in the space program," astronaut Stephanie Wilson, only the second Black woman in space, radioed to Mission Control. The mission is scheduled to last for 12 days.

American Mae C. Jemison became the first Black women in space when NASA blasted her into orbit aboard the space shuttle Endeavour, September 12, 1992. Cuban Arnaldo Tamayo-Mendez became the world's first Black astronaut on September 18, 1980.

The Johnson Brothers, James Weldon and John Rosamond, wrote the song in their native city, Jacksonville, FL in 1900. The last line of the last stanza reads: True to our God, true to our native land.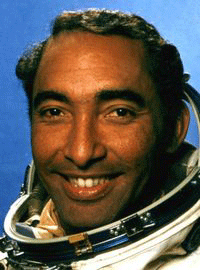 Photo: Left to Right, Stephanie Wilson of the United States. Arnaldo Tamayo-Mendez of Cuba.