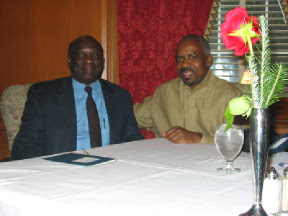 The new national unity government of Sudan has named POH cover model John Leuth (February- April 2004) as its new ambassador to the United States. During lunch with POH publisher Wayne Young at the University Club in Washington, Leuth says his appointment is part of the new agreement that brought an end to the war between the Arab-dominated north and the African dominated south. Leuth was an army official for the Sudan People's Liberation Army (SPLA) which fought for independence for the oil-rich south.

"The issue of identity is Sudan is not a matter of color, it is the mental makeup of the people. The people in Northern Sudan feel and behave more like Arabs, and even aspire to be Arabs - - even if they are the darkest and most African by features," he explained in the article "Sunday, You Must Work," in the February - April 2004 issue.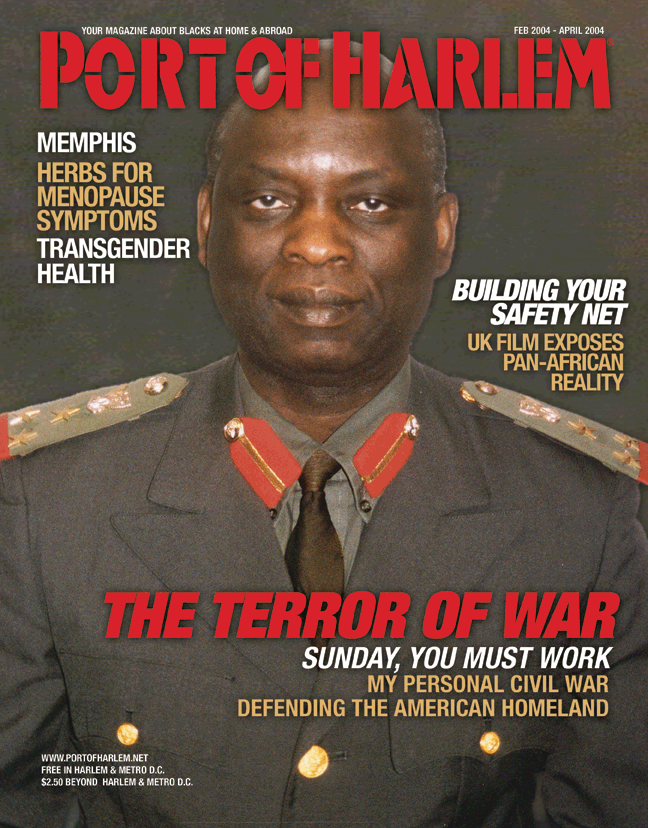 The conflict in Darfur is a separate conflict explained Leuth. He says his government has not welcomed a UN Peacekeeping force in the Darfur (western) region of Sudan since the UN's record in places such as Lebanon and Afghanistan has not been good.

An estimated two million people died in the Sudanese Civil war, which erupted between the north and south in 1983, then making the conflict the world's longest civil war. The union is only a trial for nationhood. The two sides have already established that the south should be autonomous for six years, culminating in a referendum on the key issue of independence in 2011. Under the agreement, Sharia law will remain only in the north.

At the time of the release of our February- April 2004 issue, Leuth was an Enrollment Services Advisor at Iowa State University and a professor at a community college. In the article, he explained the historical context of the region's conflicts. He said that Britain gained controlled of Sudan at the 1984/85 Berlin Conference where the European powers divided Africa amongst themselves at a table instead of fighting over it on the ground. "They divided ethnic groups into several countries and this has caused enormous wars since independence," he said. "It (the Berlin Conference) is not only the source of all evil, it is the devastation of Africa," he continued.


Photos: (top to bottom) Ambassdor Leuth lunches with POH publisher Wayne Young. John Leuth graces POH cover.