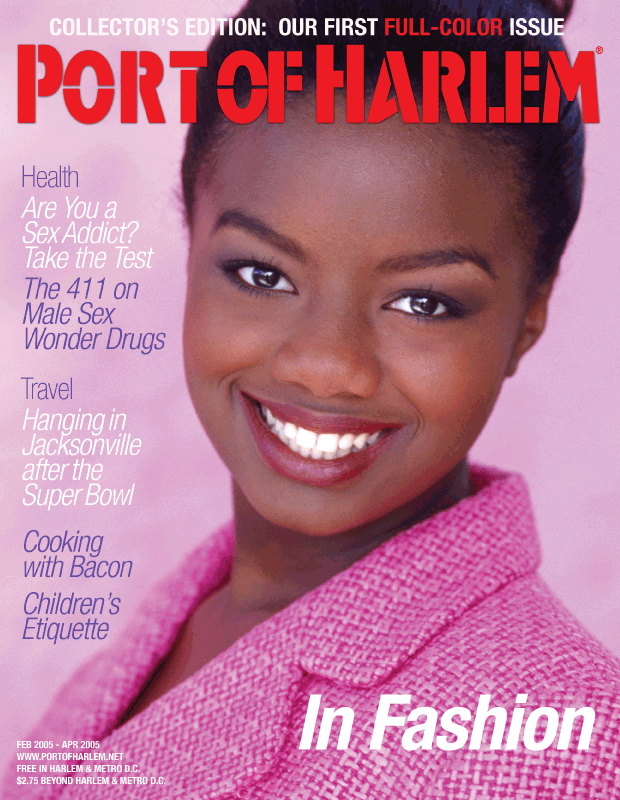 The nine-year-old Port of Harlem magazine has released its February 2005 – April 2005 issue, the first in full color. Publisher Wayne Young says, "Our just released issue is an important milestone for the magazine, and we look forward to sharing it with readers."

The current quarterly focuses on fashion, with a variety of industry professionals sharing their fashion expertise on everything from the use of traditional textiles, culture and art to contemporary fashion, function and fit. For this issue, Port of Harlem traveled to Jacksonville, Florida, where it found one designer of Cuban-heritage who creates fashions especially for the Africanoid form. The magazine also takes a look back at the legacy of well-known fashion designer, Ann Cole Lowe, whose lasting fame lies in the most photographed dress of its time.

The issue also features the story of Jeannette Winters, the first woman to die in the American War on Terrorism. Port of Harlem's health writers also reveal the truth about two serious health concerns: sex addiction and erectile dysfunction. And an article about personal spending habits discusses how ones everyday consumption decisions can have lasting effects.

Port of Harlem is an inclusive, diverse, pan-African magazine. To subscribe, click here.

Editor's Note: Only two of the new print issue articles are on the web, Striking a Delicate Balance and Shayla Simpson, Consultant - Atlanta.