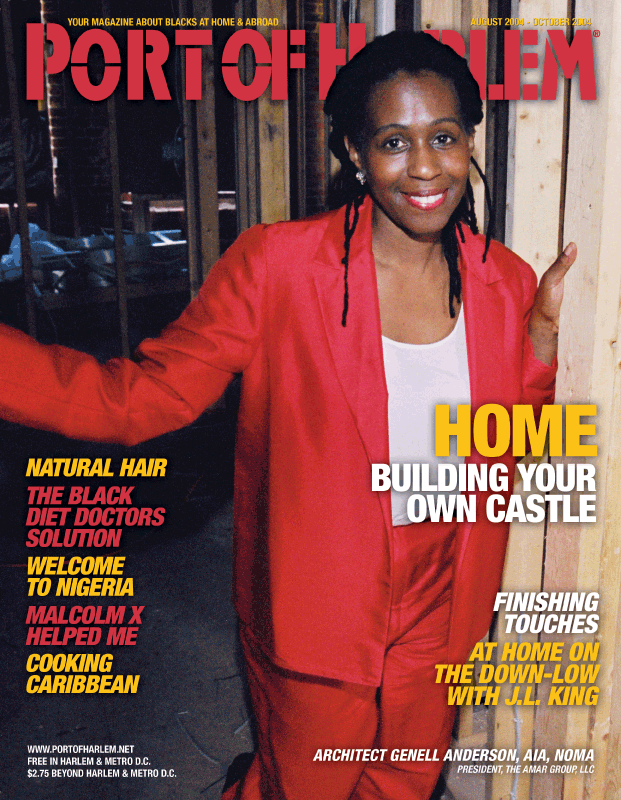 This Old House has started work with Mi Casa founder Fernando Lemos and project director Elin Zurbrigg as the Emmy Award-winning series chronicles the rehabilitation of a circa 1879 Italianate brick rowhouse located in Washington, D.C.'s Shaw neighborhood, just ten blocks from the White House . Charged with the overhaul of the two-story building is architect Genell Anderson of The AMAR Group, LLC and "Mike" Mahvi, owner of Venus Construction, a Washington, DC-based contracting company.

Port of Harlem featured Anderson on our August 2004 - October 2004 cover. Anderson also participated in our well-attended Build / Renovating Your Own Castle Seminar in Fall 2004. There are about 1,500 licensed Black architects in the United States. Anderson is one of the few that is Black, licensed, and female.

Mi Casa is a nonprofit organization that purchases, renovates, and sells city buildings at below-market rates to low-to-moderate-income families. Mi Casa hopes to sell the house to a moderate-income family on its long waiting list, specifically someone that could not otherwise afford to purchase a house in the area.

The This Old House Washington, D.C. project premieres exclusively on PBS Thursday, February 9, 2006 in the first half of The This Old House Hour at 8p ET (check local listings or thisoldhouse.com). This Old House magazine will feature the Washington, D.C. project beginning with the May 2006 issue (on sale May 1). In addition, thisoldhouse.com will highlight progress on the job site 24/7. This Old House is the leading media authority on home-improvement and renovation.