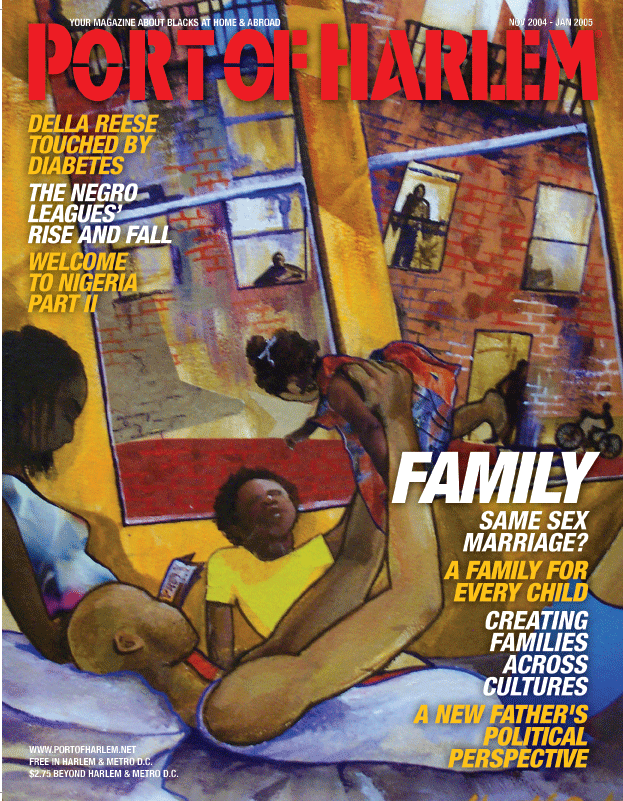 The nine-year-old Port Of Harlem magazine has released its final issue that it will partially publish in black and white says publisher Wayne Young. "Though our February 2005 issue will be literally in full color, our just released issue will provide the expected colorful reading."

The current issue focuses on family, with an article on the historical and current challenges of finding a home for every Black child. Bishop Kwanba Rainey Cheeks of Inner Light Ministries in Washington, D.C. and Pastor Don deJuan Massey of Maryland's Progressive Christian College offer their opposing views on same sex marriage. In "Marriage Across Cultural Lines," African-American wives and their Continental African husbands share the challenges and joys of partnering with a person born in another country.

In this issue that collectors will cherish, Della Reese offers an exclusive interview on her handling diabetes and one of her diabetes-friendly recipes. In Praising the Past, Neil Lanctot explains the fall of the Negro Leagues. In "Welcome to Nigeria II," ABC News reporter Sam Ford concludes his report on his journey to the land of one of his ancestors.

With the release on this issue, Port Of Harlem presents the "The Art of Shaunté Gates" Saturday, December 18, 2004 at The Graham Collection and Saturday, January 15, 2005 at Attitude Exact Gallery. Both free events take place from 3p to 5p. Gates created the full-color image on the magazine's current issue.