There are herbal remedies to help us deal with stress and menopausalsymptoms. Using th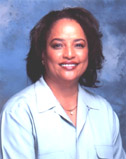 e right combination of herbs to help the body fight and prevent illness is a strategy that has been around for centuries. Herbs improve body chemistry, boost the immune system, eliminate toxins, and enhance internal balance. The use of herbs as complementary medicine has become more popular as research studies document their power to assist the body in healing.

Most herbs will not be powerful enough as a tea and should be taken as a liquid extract or capsule. Some herbs help us handle stress more efficiently by relaxing us and helping to calm the nervous system during menopause. These include chamomile, valerian root, lavender, and hops. Please note that lavender causes headaches in some women.



Herbs for Some Menopause Symptoms
Black Cohosh has been found to be effective in reducing or even eliminating hot flashes. It also helps to relax our muscles and blood vessels. It contains phytoestrogens.



Hawthorne Berry, a heart tonic, helps to lower blood pressure. It is a good remedy for night sweats and flashing. It also helps to strengthen the arteries.
Sage acts as an antioxidant, and because it reduces sweating, it helps curb hot flashes. It is also beneficial as a brain tonic, since it enhances memory.
Asian Ginseng is known as an anti-stress herb. Often hot flashes are aggravated by stress, so it stands to reason that Asian ginseng would be helpful. It has also been found to have a positive impact on vaginal dryness.