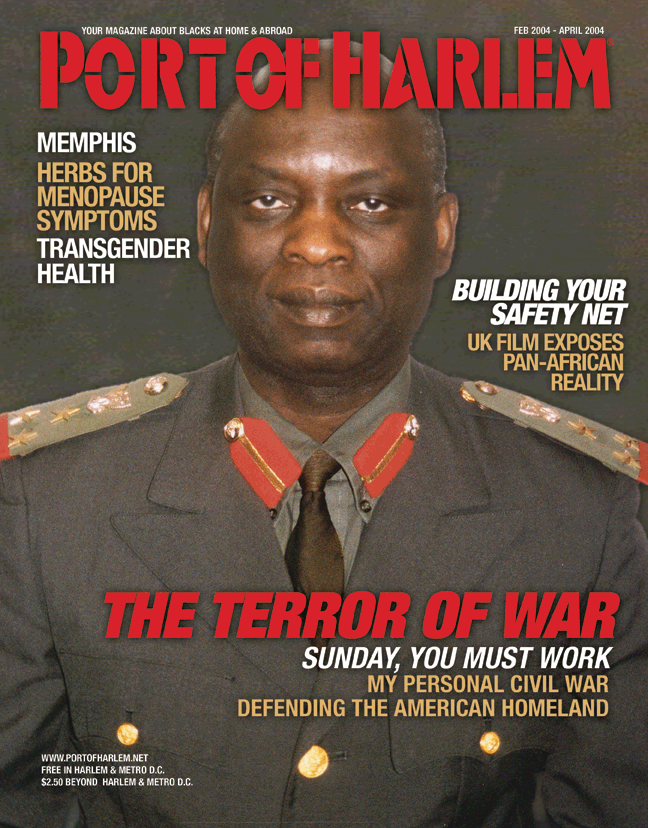 The Sudanese government and the main opposition group, the Sudan People's Liberation Movement/Army (SPLM/A), signed three key protocols. The agreement brings them one step closer to a peace agreement and ending the world's longest civil war. For more information on the background of the war including an inclusive interview with exiled Sudanese Brigadier General John Leuth, see our cover story, Sunday, You Must Work in the February 2004 - April 2004 print issue.

The deals, which cover power-sharing arrangements and the administration of three contested areas during a six-year interim period, ends direct negotiations between Sudanese First Vice President Ali Uthman Muhammad Taha and SPLM/A Chairperson John Garang. Technical committees are expected to resume talks to work out methods of implementing the six protocols signed to date and agree on a formula for a permanent cease fire by mid-July.

The agreement does not cover civil war the Darfur region of western Sudan, where government-backed militias have displaced more than one million people. Similarly, in the Shilluk Kingdom of Upper Nile, militias have displaced between 50,000 and 150,000 people since February in clashes over territory and resources.

Iowa State University graduate Garang will be the first vice president of the government of national unity and president of the government of southern Sudan. Leuth is also an Iowa State University graduate and he explains this connection in Sunday, You Must Work.


To have the Feb 2004 - April 2004 and May 2004 - July 2004 issues sent to the address of your choice, subscribe for only $9.75 per year, click here. Indicate that you want your subscription to start with the back issue - in the "How did you find out about Port Of Harlem" field.

Photo: Feb 2004 - April 2004 cover of Port Of Harlem.