Glover, Malveaux, and Early Celebrate African Emancipation in Venezuela


Danny Glover, chair of TransAfrica Forum's Board of Directors, lead a delegation of African-Americans to Venezuela to celebrate the 150th anniversary of African emancipation in that South American country. Economist/Writer Julianne Malveaux, who we featured on our May 2003 - October 2003 cover, and James Early, Director of Cultural Studies and Communication at the Smithsonian's Center for Folklife Programs and Cultural Studies, accompanied the actor. Early contributed, "Cuba Libre in Washington?" in the November 2003 - January 2004 issue of Port Of Harlem.

The Africans living in the United States also attended the inauguration of a public school named Dr. Martin Luther King Jr's Bolivarian School in the mostly Afro-Venezuelan town of Naiguata. Bolivarian schools provide those attending two free meals and a free snack per day. More than 3,000 such schools have opened since Hugo Chavez became Venezuela's president in 1999.


Oggi Ogburn, POH Photographer, at Nordstrom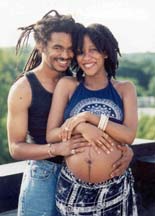 Nordstroms in the Fashion Center at Pentagon City (suburban Washington) will feature photographs taken by Oggi Ogburn, a Port Of Harlem contributing photographer, Saturday, February 7 from 1p-3p near its piano on the first floor.

During the "Love Now" exhibit, Ogburn will share his thoughts and Nordstrom will share refreshments. Additionally, the image "Renee and LA" that he took (see image on the right) will appear in all Nordstrom stores. To R.S.V.P., call 703-415-1121 ext. 1840.