BAI Honors Coretta Scott King, Ron Simmons and Others


The Black AIDS Institute (BAI) unveiled the portraits in the 2004 Heroes in the S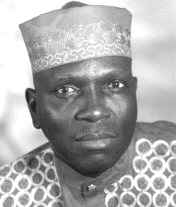 truggle exhibit at the fourth annual Gala Reception and Awards Ceremony in Hollywood November 12. The honorees included Dr. Ron Simmons and Patricia Nalls, whom we have featured in Port Of Harlem.

Heroes in the Struggle is a photographic tribute to people of African descent who have been on the frontline in the fight against HIV/AIDS. The 2004 Heroes in the Struggle honorees were:


Coretta Scott King, Human Rights Activist and Leader
Dr. M. Joycelyn Elders, First African-American US Surgeon General
Patricia Nalls, Founder and Executive Director, The
Woman'sCollective
Jenifer Lewis, television and movie actress
Congresswoman Juanita Millender- McDonald
Gwendolyn E. Boyd, 22nd National President of Delta Sigma Theta Sorority, Inc.
Stuart Burden, Director of Community Affairs, The Americas, Levi Strauss & Company
Jerry Lopes, President of American Urban Radio Networks
Dr. M. Keith Rawlings, Medical Director of Peabody Health Center in Dallas, Texas
The 2004 Corporate Hero is Merck & Co., Inc.
The vast majority of the 3 million people who died last year of AIDS were Black. By showcasing examples of heroism from within communities of African descent, BAI hopes that Heroes in the Struggle galvanizes African-Americans and others to refocus and recommit to overcoming this epidemic. BAI also hopes that the traveling exhibit will send a message to Black communities that HIV/AIDS is a Black issue.

Picture: Dr. Ron Simmons, Executive Director, Us Helping Us

Editor's Note: The Combined Federal Campaign number for Us Helping Us is #7703. Their annual fund raising banquet is Sunday, November 21. For more information, call 202-546-8200.