Publisher's Point


What Happened to the Retooling of Our Minds?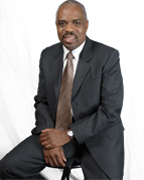 I was born to my parents in time to come of age during the 1960s' Black Cultural Revolution. During this era of change, I grew up optimistically believing that the doors of equality, including the doors of cultural and economic equality, were opening for the children of the formerly enslaved.




Framing that opening were the elections of Richard Hatcher of Gary (my hometown) and Carl Stokes of Cleveland as the first Blacks elected as mayors of major American cities, attending Black Expos in nearby Chicago, Black women competing for the first time in White beauty pageants, and Afro wearing dancers and beauty queens on Soul Train and in the Ms. Black America pageant pumping pride across the air waves.



Even more dramatic was that Johnson Products, a Black-owned company using Ki-Swahili phrases (e.g., Watu Wazuri) to sell their products, was the financial sponsor of our weekly ride on the Soul Train. It seemed like Black Americans were beginning to embrace themselves and rejecting the view of the children of their former masters, that most things, if not everything Black, were inferior and not worth emulating


However, about 40 years after the retooling of our minds, one of the most celebrated Black women on the air waves chooses to emulate Europeans by dyeing her hair blond. On the all-important economic front, the wealth gap remains. The typical European-American earns 40 percent more and has 20 times more net worth than the typical Black.

Wealth is often expressed in terms of net worth. Net worth is simple. It is the amount of money you have left after you sell everything you own and pay off all your bills. So, when the typical White person loses her job, she has available 20 times more wealth to pay her mortgage, car note, buy her kids toys and other living expenses than the unemployed Black. (And the chance of being Black and unemployed is twice that of being White and unemployed.)


Over the past 40 years, we have experienced economic education programs from Tony Brown's Buy Black Program to Louis Farrakhan's People Organized Working for Economic Rebirth (POWER), but our economic plight remains flat. I still hear too many Blacks dismissing the idea, let alone see them take the required action, of hiring a Black doctor, architect, real-estate agent or any other Black provider. One result is that Black providers have a harder time than White providers paying their mortgages, car notes, toys for their kids, other living expenses and have less revenue to hire workers.




These holders of bad thoughts often declare that Black providers are inferior. When simply asked if other Blacks should hold the same feelings about them, the holders of bad thoughts repeat that many things Black are inferior and not worth emulating, except the person in the mirror. In essence, they say they do not see themselves as the typical Black, just the rest of us


After 15 years of being a print publication, we are going completely green. Read this and Young's future opinions in Snippets (that we send via e-mail to you) or on Hodge's page at
PortOfHarlem.Net Encourage your friends to get Snippets directly by signing up for Snippets today!