Feature


A New Generation Fighting Oppression: Facing Race Conference
By Wayne A. Young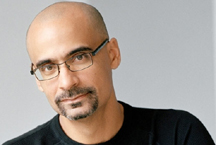 Pulitzer Prize winner and MacArthur Fellow Junot Díaz opened his unconventional keynote speech for the 30th Facing Race conference in Baltimore by asking the audience for questions. He continued at the conference sponsored by the Applied Research Center by joking around and lacing his talk with profanity when one of the 1,400 participants asked, "Are you single?"


The creative writing professor at Massachusetts Institute of Technology and fiction editor at Boston Review continued to joke around and then pivoted to his first "serious" question that symbolized the conference's focus: "What was my process in identifying my own system of oppression?"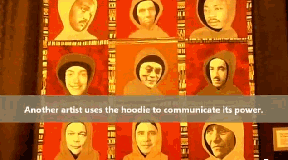 Growing up as an economically-challenged Dominican-American male from a family with members of various shades of brown and black, he responded, "Noticing how clearly and naked privilege got distributed across gender and racial lines." He continued that he began to notice that the darker family members got less praises for their beauty.


The cross-race and cross-cultural alliance that was decisive in the re-reelection of President Obama,
"shocked the shit out of every one," he said as he moved onto America politics. "Who knew if the coalition will hold, "he continued, nevertheless the Obama victory provided those seeking social justice a ray hope.


Yet, despite the progress, he says White supremacy remains. "Skin bleaching to gain racial capital remains the rage," he explained. White supremacy wouldn't miss a beat even if we sent all White people to the outer space, he continued. "White supremacy is the racial order in all of us," he says. All the light skinned people and honorary Whites would simply step up to the plate, he said too much laughter.


What is ARC?


The Applied Research Center (ARC) is a racial justice think tank. ARC also publishes Colorlines.com, a daily news site. ARC's biennial Facing Race conference is the largest multi-racial gathering in the country for organizations and individuals on racial justice.


Tidbits


Coming Up: White Privilege Conference, April 10-13, Seattle, Washington
Interesting Book Title: The Education of a White Parent


Video Catches a Snippet of the Conference's Speakers and Participants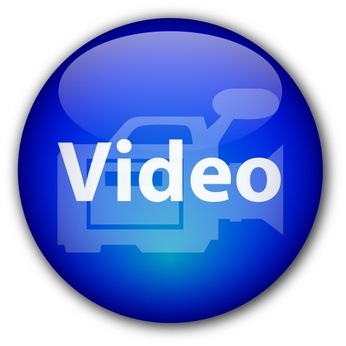 While the conference attracted a variety of people including Canadians and Ghanaians, it appeared as though the majority of the participants were young, American White women including:



Sally Kohn, political commentator, community organizer and founder and chief education officer of the Movement Vision Lab. Kohn encourages viewers to be "sensitive" to White people who have become "anxious" after the President's second victory and the election's affirmation that American is changing.


Also appearing at the conference and in the short 6-minute video are:


Attorney Judith Brown Dianis of the Advancement Project, who hits the core of what Obama's victory represents. She says, "We are changing the conversation about who is American."


Michael Fosberg, writer and actor of the one-man play Incognito, surmises his true story of growing up White only to learn that he is half-White and half-Black.


Visual Artist Ashley Milburn depicted the "power" of the hoodie in art form before the senseless murder of Trayvon Martin. Martin's killing; however, heighten the hoodie's symbolic power in life and Milburn's art. Behind Milburn's three-dimensional piece is a wall panel featuring "hoodie" art done by another artist that the video shows up close at the video's end.


America is not the only country going through changes. Canadian graduate student Jerome Morgan talks about preparing Canada for an influx of Caribbean and Continental Africans.