Entertainment


American Tapestry: The Story of the Black, White and Multiracial Ancestors of Michelle Obama


By Ida Jones, PhD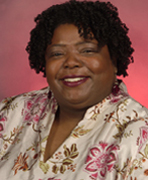 First Lady Michelle Obama gave an impassioned speech at the 2012 Democratic National Convention (DNC). The most resonant chord was about family. She stated "Barack and I were both raised by families that did not have much in the way of money but who had given us something far more valuable: their unconditional love, their unflinching sacrifice and the chance to go places they never imagined for themselves."


In the new book American Tapestry: The Story of the Black, White and Multiracial Ancestors of Michelle Obama (Amistad Press, $27.00), Rachel Swarns presents genealogical data that document the remarkable multi-racial heritage of Mrs. Obama. There are Whites and Blacks and enslaved men and women, all who contributed to the lives of Fraser Robinson, her father and Marian Shields, her mother.


Why the interest in Mrs. Obama's ancestry? The media fascination with the biracial President spilled over into the dormant fascination America has with Black people. Moreover, Mrs. Obama's writings while at Princeton and decidedly "Black" lifestyle confused White liberals who believed she was American sans the open identification with the African experience – heck she made it! She has two Ivy League degrees, a successful biracial husband and residency in White House – why look back? This backward glance nags all African Americans who secretly desire to know from where did their people come?


The media's fascination coupled with Swarns' private desires culminated in an article by the journalist. In 2008, she published a story on Mrs. Obama for the New York Times. Swarns discovered through DNA testing the multiracial ancestry of Mrs. Obama. The DNA tests show that the First Lady's White ancestors were members of the White family that owned Melvinia Shields, the first lady's third great-grandmother. Henry Wells Shields, an Irish-American farmer, owned Melvinia. The DNA testing indicates that Henry's son, Charles Marion Shields, was the likely father of Melvinia's son and is Mrs. Obama's third great-grandfather. Charles and Melvinia lived together on a two-hundred acre farm where they grew and picked cotton, tobacco and corn. We will never know the true nature of their relationship. There are no letters or diaries, moreover in 1860s America, interracial unions weren't always equitable.


Swarns presents the lives of Mrs. Obama's maternal and paternal ancestors as lived during historic eras. The book is organized into three sections: Migration, The Demise of Reconstruction and the Rise of Jim Crow, and Slavery and Emancipation. While making historical accounts, Swarms should have included solid historical information versus speculation. This would have situated the southern and migratory lives of Black people better and explained the dogged sense of racial pride some achievers of Mrs. Obama's generation possess in the midst of having "made it."


American Tapestry is a polite presentation of an African American family. At the DNC, Mrs. Obama stated that "so many people had a hand in our success from the teacher who inspired us to the janitors who kept our school clean." Clearly, her linage embodies this formula and reminds us that greatness is available to anyone willing to work for it, claim it and walk in it unapologetically.