Getting "better books about Africa" in the hands of American children is the focus of Africa Access says director Brenda Randolph. The 25-year-old organization will hold its annual Children Africana Book Awards 2014 on Saturday, November 8 at the National Museum of African Art. The event is from 11a-2p and is free.

The awards ceremony is part of the group's promotion of the availability of books about Africa the organization has reviewed and deemed as being "more accurate, more balanced," continued Randolph. This year, the group will highlight four books:


Best Books for Young Children



Bundle of Secrets: Savita Returns Home
Mubina Kirmani, illustrated by Tony Siema
CreateSpace Publishers, 2013
Desmond and the Very Mean Word: A Story of Forgiveness
Archbishop Desmond Tutu and Douglas Abrams, illustrated by A.G. Ford
Candlewick Press, 2013

Best Books for Older Readers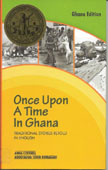 Africa is My Home: A Child of the Amistad
Monica Edinger, illustrated by Robert Byrd
Candlewick Press, 2013
Once Upon a Time in Ghana: Traditional Ewe Stories
Retold in English
Ann Cottrell, translation by Agbotadua Togbi Kumassah, illustrated by Kwabena Poku
Afram Publications (Ghana), Ltd, 2013

The group reviews and lists recently published books and has a database of older releases on its web site. "We are not a bookstore. We don't sell anything," clarified Randolph. The group depends on donations from individuals and others to cover its operation expenses.
Randolph, who is a also a librarian, started Africa Access after having a university position in Washington that received funding as a Title VI African National Resource Center. The government provides the funding for the Centers to promote learning about the world says Randolph. When that position ended, Africa Access is where she channeled her interest.
Africa Access also partners with other groups such as Open Books. Open Books often invites authors and/or illustrators to visit challenged schools and provides participants a book by the visiting author and/or illustrator. The books that they provide are from the Africa Access list.
One of the group's newest projects is Read Africa. Any person can sign up for the program on the Africa Access website and log in when they have completed reading a book to a group of children. "We then recognize the teachers' and other readers' efforts during our awards program," says Randolph.
Upcoming Events in Washington, DC
Fundraising Dinner
Busboys and Poets
5th and K St, NW
Thursday, November 6, 6p-8p, $100
Children Africana Book Awards Festival
National Museum of African Art
950 Independence Ave, SW
Saturday, November 8, 11a-2p, free
registration requested