Breaking from eight years of George W. Bush rule, 2009 brought more evidence that the era of intolerance and exclusion is also coming to an end in the land of the free. President Obama is expected to sign a spending bill that emancipates several longstanding restraints on how Washington, District of Columbia can spend federal money. The measure ends three restrictions –supported by Republicans, but unpopular among local residents:
a needle-exchange program
medical marijuana use
local government-funded abortion (to provide economically challenged women the same access to abortions that most women legally enjoy)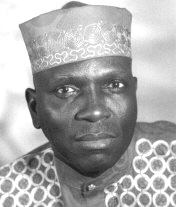 "Needle-exchange programs significantly reduce HIVinfection among intravenous drug users (IDU) and their sexual partners," says Ron Simmons, President/CEO of Us Helping Us. "This has been proven in cities like New York City and Baltimore that implemented needle-exchange programs years ago," he continued.
Simmons adds that needle-exchange programs donotalter the number of people becoming drug addicts, but can become a vehicle to help them end their addiction. "The key is have a needle-exchange program linked to substance abuse treatment programs so that addicts who seek or are recruited to exchange dirty needles for clean ones can also get substance abuse treatment on demand." says Simmons.

The District also has plans to extend the privileges and protection of marriage to same-sex couples. Unlike any other jurisdiction in the United States, all District laws are subject to federal approval; therefore, marriage equality laws cannot become law until after a 30-day congressional review. The Democratic-controlled Congress is expected to let the District rule itself on this issue, too.
"My parents know a little something about marriage equality," said DC Mayor Adrian Fenty, when signing the marriage bill. (Fenty's father is of African descent. His mother is of European descent.) "They married almost 40 years ago and in a country at the time where every jurisdiction didn't agree that an interracial couple should be married. Had they not been able to, I would not be standing here as mayor of the District of Columbia right now."
Also, despite Republican opposition, the federal government also cleared the path toward health care reform. The bill sets health care as a right and not a privilege. However, the House bill would cover 96 percent of legal residents, while the Senate covers 94 percent.
Photo: Ron Simmons, President/CEO of Us Helping Us.